AAPI Architects Highlighted for Their Indelible Impacts on Discipline and LA
Los Angeles is and has been home to many important architects that happen to Asian, Asian American, or Pacific Islander. With guidance from SCI-Arc History + Theory Coordinator Marrikka Trotter, as well as helpful resources from writer, cartographer, and LA enthusiast Eric Brightwell, what follows are some historically notable Asian American architects with connections to this city.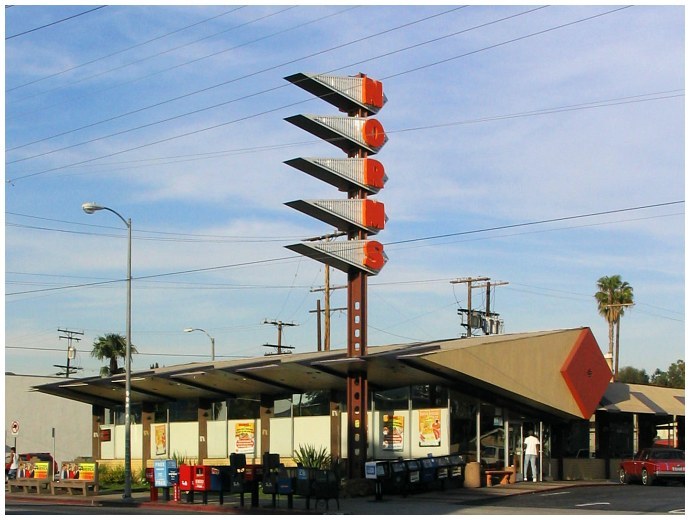 "Architects of Asian descent were relatively rare in the US until after the McCarren-Walter Act of 1952, which ended a slew of discriminatory laws across the states that precluded Asian Americans from owning property or becoming naturalized citizens," contributes Trotter.
She adds, "Interesting fact: the lawsuit that prompted the McCarren-Walter decision was actually brought by Sei Fujii, who was trying to buy a house in the City Terrace neighborhood of LA. There was also a 1948 Supreme Court decision that made it illegal to enforce racial housing covenants."
The architectural landscape of Los Angeles has been demonstrably shaped by the influence of these and countless more figures representing the AAPI community, honored here for their indelible contributions to the city and the discipline of architecture.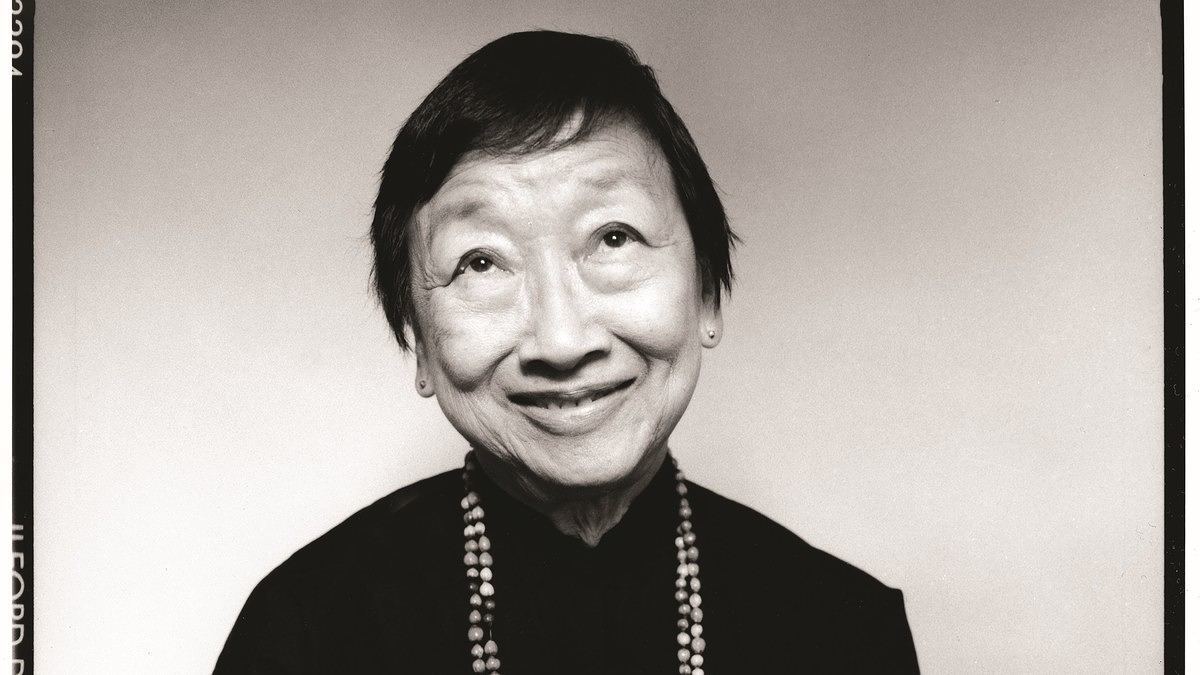 Helen Liu Fong, previously acknowledged in our feature highlighting women architects, was born in Chinatown to immigrant parents in 1927, and popularized Googie architecture as well as innovated interiors to many iconic buildings in LA. Fong was also one of the first female architects to join the AIA.

Known for her deft hand, meticulous attention to detail, and signature bold color choices, Fong designed and built classic LA eateries Norms Restaurant, Bob's Big Boy, and Pann's Coffee Shop (which won a design award from the LA Conservancy in 1993 and is still fully operational). With particular consideration to car culture, as was typical of Googie architecture at the time, Fong's structures were expansive and inviting, with large windows through which potential customers could see while driving by on surrounding streets. She was known for paying thought to the ways bodies move through space, dictating her use of malleable plastic, cork, and terrazzo sculpted elements, which eased movement for patrons and workers alike. Fong also regularly collaborated with local artists to create custom interiors and finishes for projects, such as a cast-resin screen by Hans Werner and Betsy Hancock Werner that depicted Pann's owners, the Poulos family.

Fong was known for her joy and exuberance in the work she did, sharing with Los Angeles Magazine, "Being a commercial architect was the most fun job in the world, if you were lucky enough to have been one during the '50s and '60s."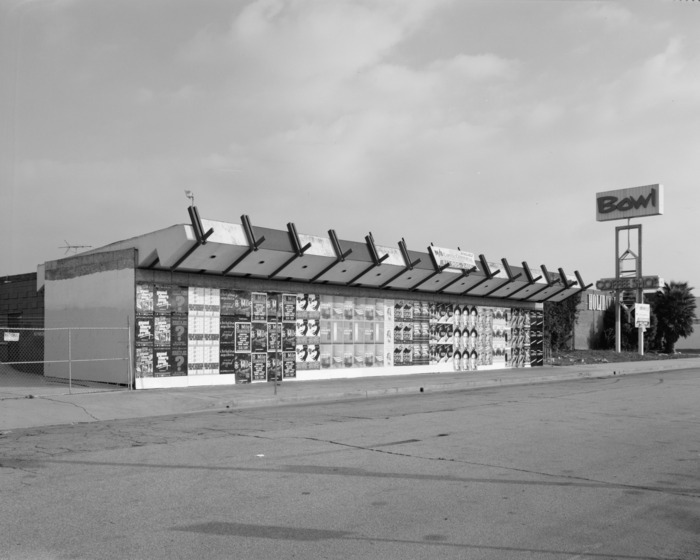 Fong was honored in the 2012 Chinese American Museum exhibition Breaking Ground: Chinese American Architects in Los Angeles (1945-1980). She also was reportedly an opera lover.

Daisuke Nagaro, born in 1921, studied architecture at the University of Southern California. After being forcibly interned in concentration camp during World War II due to Japanese heritage, he was designated as the "supervising architect" of the notorious Manzanar Camp. Having survived, Nagaro was relocated to Connecticut to earn his Bachelor of Architecture at Yale, later studying at Harvard and joining the AIA. Nagaro went on to have a flourishing modernist practice, designing such homes as 1116 Berkeley Drive in Venice in 1957, which is still standing today.
Later that year, Nagano collaborated with notable Japanese American architect Kazumi Adachi on the large stone Fort Moore Pioneer Memorial. He also designed the still extant Crenshaw Square Shopping Center, built in 1959, which served as a community center for Japanese Americans who settled in the Crenshaw District after the second World War. He later worked with Richard Neutra and associates on the Capitol Tower and Garden Apartments in Sacramento. In 1962, he designed the building for Northrop Architectural Systems. Nagano died in 1965.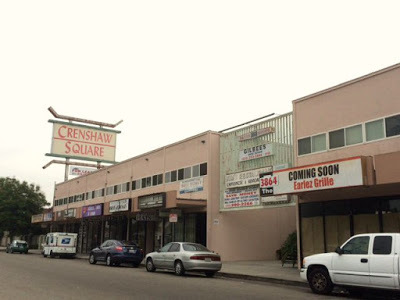 Born in Japanese-occupied Korea in 1917, David Hyun is recognized as the first Korean American architect. Hyun's family, including his father Reverend Soon Hyun who was heavily involved in the Korean resistance, fled to Shangai after what became known as Sam-il, or the March 1st Movement calling for independence from Japan.
Reverend Hyun's political affiliations led to the family being detailed for potential deportation in 1949, but the organization of the then-small Korean American community along with fellow architects, with support from the Los Angeles Civil Rights Congress and the Los Angeles Committee for Protection of the Foreign Born, prevented this from taking place. In 1958, Hyun was once again spared from deportation by organized resistance after being charged by the US government with violating the McCarran Internal Security Act. Hyun's family's connection to political organizing was a lasting influence on his work throughout his career, later becoming a labor advocate and union organizer.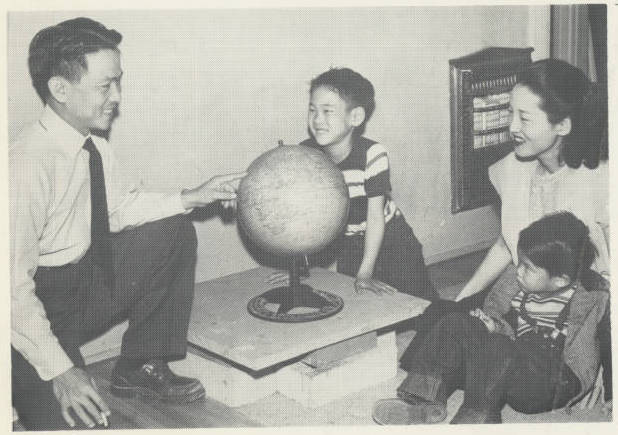 After earning degrees in math and science from the University of Hawaii in 1940, Hyun moved with his wife and sons to Los Angeles in 1947, studying architecture at USC while working as a janitor. Having started his own architecture firm David Hyun Associates, Inc. in Glendale in 1953, Hyun designed and built a slew of stunning houses with modernist and Korean-inspired elements throughout the 1950s and 60s, including Lawrence Segal House (3626 Cadman Drive, Los Feliz), the Tapelband Residence (1910 Lucile Avenue, Silver Lake), the Haddad Residence, his own Hyun Residence (west San Fernando Valley), the McTernan House (2226 Wayne Avenue, Los Feliz, Los Angeles Historic-Cultural Monument No. 1065), the home at 300 South Rossmore (Hancock Park), and the Nisser Residence in Downey. He was the also architect of the Japanese Villa Plaza in Little Tokyo, right down the street from SCI-Arc.
His most widely recognized built work was the termed revitalization of Little Tokyo, backed by the CRA, by designing the Japanese Village Plaza and Yagura Fire Tower in 1978. David Hyun died at the age of 95 in 2012.

Eugene Choy, born in Guangdong, China in 1912, was the second Chinese American architect to join the AIA after I M Pei and the first in Southern California. His family immigrated from Guangdong, after which Choy attended USC to study architecture, earning his degree in 1939.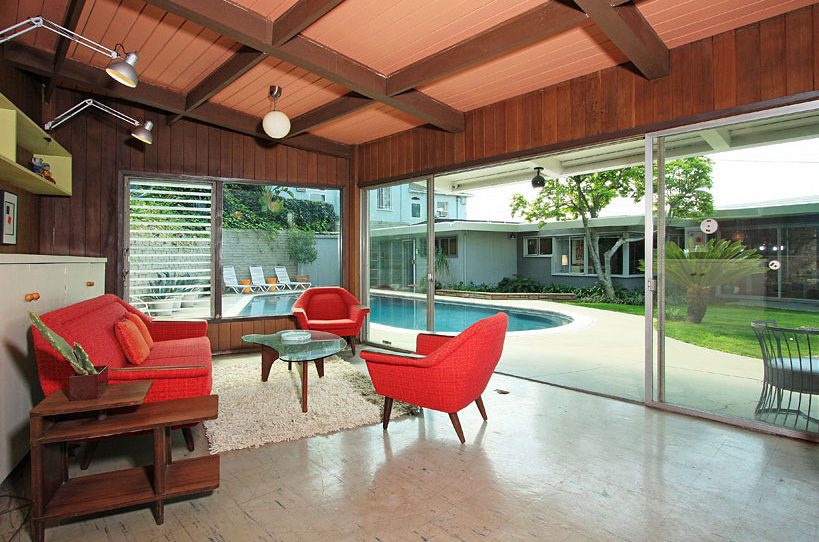 In 1947, Choy founded his own architecture firm Choy Associates, immediately after which the aforementioned Supreme Court ruling which decreed the enforcement of racial housing covenants to be unconstitutional, which opened up many suburban neighborhoods to non-whites. Choy followed suit and designed a broad contingent of modernist homes in Silver Lake and Franklin Hills throughout the 1950s, such as 3200 Windsor Avenue, 3022 Windsor Avenue, and 3028 Windsor Avenue, in addition to his own residence at 3027 Castle Street in Primrose Hill. In 1953, Choy also built the Chew Residence (3893 Franklin Avenue, Franklin Hills).

Also known for imbuing New Formalism with Chinese design aesthetics, Choy designed Cathay Bank in Chinatown, Los Angeles, as well as the building for the Castelar School in 1975 (840 Yale Street). Choy passed away in 1991 at the age of 78.

Gin Dan Wong, born in 1922 in Guangzhou, China, was most well known for his modernist corporate and institutional projects. After immigrating with his family from China to the LA in the 30s, Wong studied engineering before serving in the US Army as a B-29 navigator in World War II. Upon discharge from the Army Air Corps, Wong graduated from USC Architecture in 1950.

Following his studies, Wong was employed by the architecture firm Pereira and Luckman, during which time he designed many lasting, integral buildings including CBS Television City (7800 Beverly Boulevard, Fairfax District). He was eventually promoted to vice president of design.
In 1958, he was co-founder and eventual firm president of William L. Pereira & Associates. While there in the late 50s through early 70s, Wong helped to design several iconic Los Angeles structures, including Westlake's Union Oil Center (1201 West 5th Street), LAX's Theme Building (201 World Way, Westchester), and the Beverly Hills Union 76 Station with its signature roof (427 North Crescent Drive). Elsewhere in the United States, Wong's firm was responsible for the Crocker Bank Tower, Mutual Benefit Life building, and St. Francis Hotel annex in San Francisco, as well as the unforgettable Transamerica Pyramid. In 1971, Wong and associates designed the Pan Pacific Tower in Honolulu, Hawaii.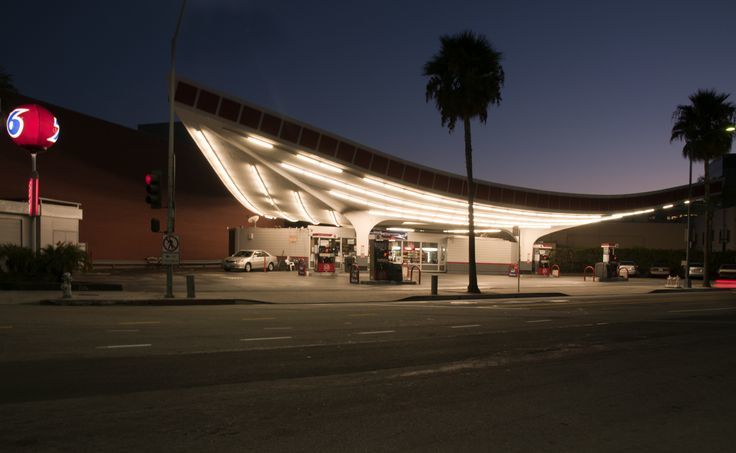 In 1974, Wong formed his own firm, Gin Wong Associates, whose projects in the 80s through 2003 include the Arco Tower on Seventh Street in Westlake, the Crean Tower and Mary Hood Chapel (Garden Grove), and the Hyatt Regency Incheon, among others.
Wong was later honored by Getty Foundation's Pacific Standard Time initiative and has been recognized by the Los Angeles Conservancy's Modern Committee. He was also chief of the Architectural Guild for the School of Architecture and Fine Arts at USC. Wong passed away in 2017 at age 94.
Learn more about these and other Los Angeles AAPI architects here.