Fall and Summer Pop-Arcs Immerse High Schoolers in Monumental Design
This past fall and summer, SCI-Arc hosted its lively and innovative Pop-Arc workshops with high schoolers across Los Angeles and Canada. As a result of Pop-Arc's shift to virtual learning, students from all over the county and in Vancouver were able to participate in the immersive design program.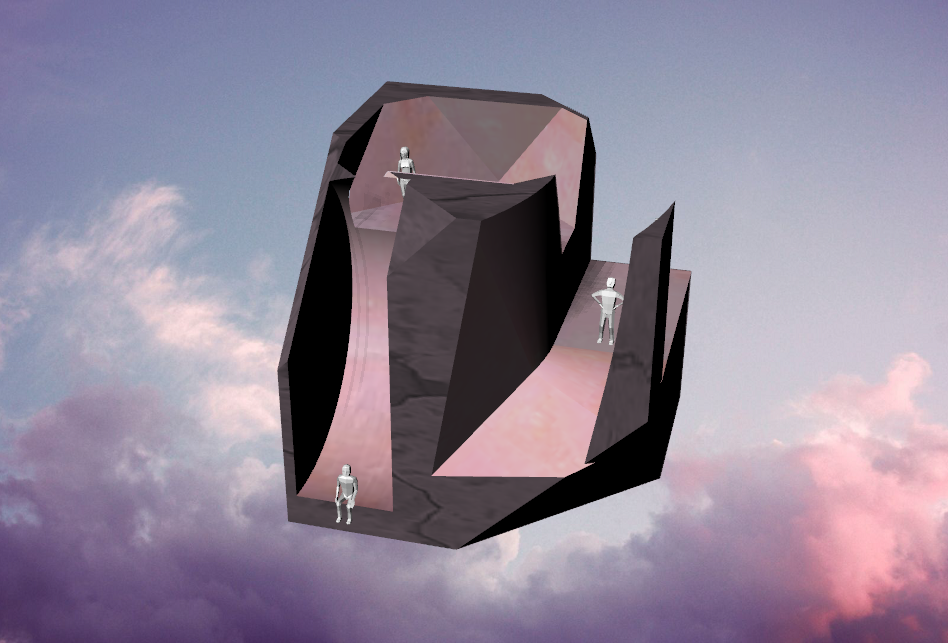 "As part of the Community Engagement program, SCI-Arc has developed partnerships with multiple institutions over the past couple of years, offering workshops to students to introduce them to design and architecture," explains Youth Outreach Coordinator Betty Kassis. "As we moved online, we continue to engage with students remotely, locally and abroad, further pushing our continuing our efforts to offer educational programs for youth. The multiple workshops were diverse in content with a combination of both lectures and design projects with fantastic results."
Beginning with a virtual five-week series with LAUSD in the fall of 2020, SCI-Arc faculty Angelica Lorenzi and teaching assistant Babatunde-Majadi Adejari (B.Arch '23) sought to develop a scholastic project that utilized exclusively open-source software, which allowed for the equal participation of every student. Over the course of six class sessions, students were engaged in creating a new monumental architecture and context, employing various methods of composition including the manipulation of scale, posture, material, and color.
Each project addressed the relationship between depth and flatness, background and foreground, and aggregate parts of a whole, realized using techniques of digital collage to produce a set of still images that culminated in a GIF. The final part of the project posed the question of how architectural artifacts can be presented to an audience through image animation formats widely used in online culture.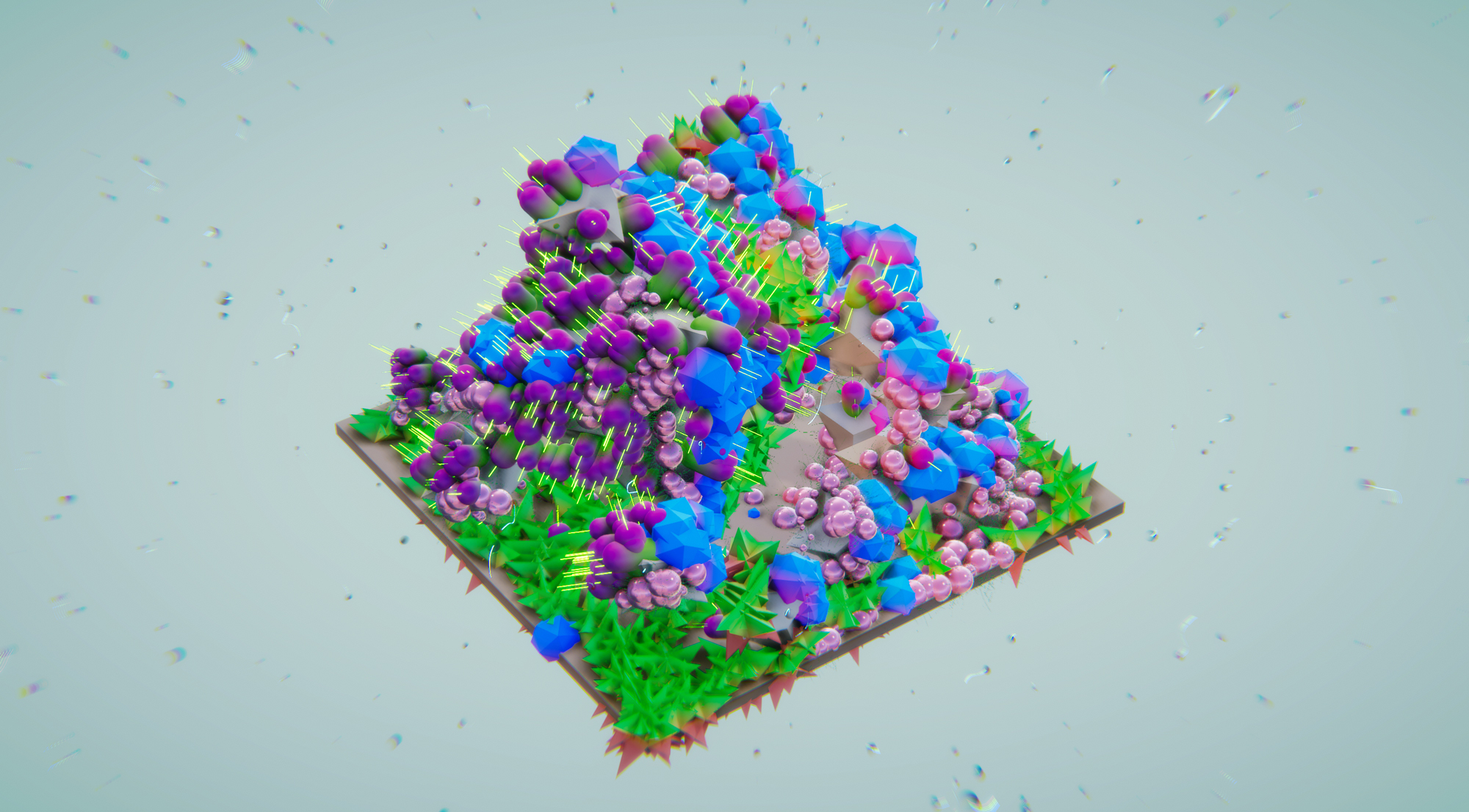 "Working with this group of students from the LAUSD was inspiring," notes Lorenzi. "Those approaching the discipline of architecture for the first time were eager to learn and showed great aptitude. Despite the hurdles of remote learning, the students' fervent interest in architectural processes and dedication was reflected in their work."
At LAUSD GALA, an all-girls school, SCI-Arc faculty Natou Fall (M.Arch 1 '19) was joined by Adejare as TA to facilitate a workshop wherein students were be given an image of a stage, seating area, or exterior façade of a historic theater in Los Angeles, which served as the basis to exercise design principles of abstraction, image making, and 3D modeling. At Culver City High School, Kassis and Adejare presented a workshop during which students worked on designing an inhabitable space called 'Alt-Space.' Collapsing preconceived notions of space, students experimented with new spatial relationships, scale, and texture to propose new ways of living, working, and playing.
Says Fall: "Working with students from the GALA school was fantastic! While our sessions were short, it was a curious and ambitious group, so they all managed to complete their tasks and produce interesting work. Very few of them had previous design experience so I was impressed with all of them."
This summer, Pop-Arc Vancouver took place at the Academy of Modern Art (AOMA, led by SCI-Arc faculty Damjan Jovanovic, alongside TA Zane Mechem (B.Arch '22), which invited students to dive into the world of digital design, video games, and real-time rendering. During the workshop, students were introduced to contemporary advanced digital workflows using the Unity game engine, learning how such digital production tools can be applied in the field of design, as well as how video games influence ideas about architectural design.
"I'm grateful for the opportunity to engage younger students in the process of architectural thinking and presentation, not only for those who plan to enroll in design programs, but also for those that may never have had exposure to this level of creative processing," shares Adejare of his experience as TA. "Working with such a wide variety of students across unique workshops led to fascinating productions and a distinctly didactic experience for everyone involved."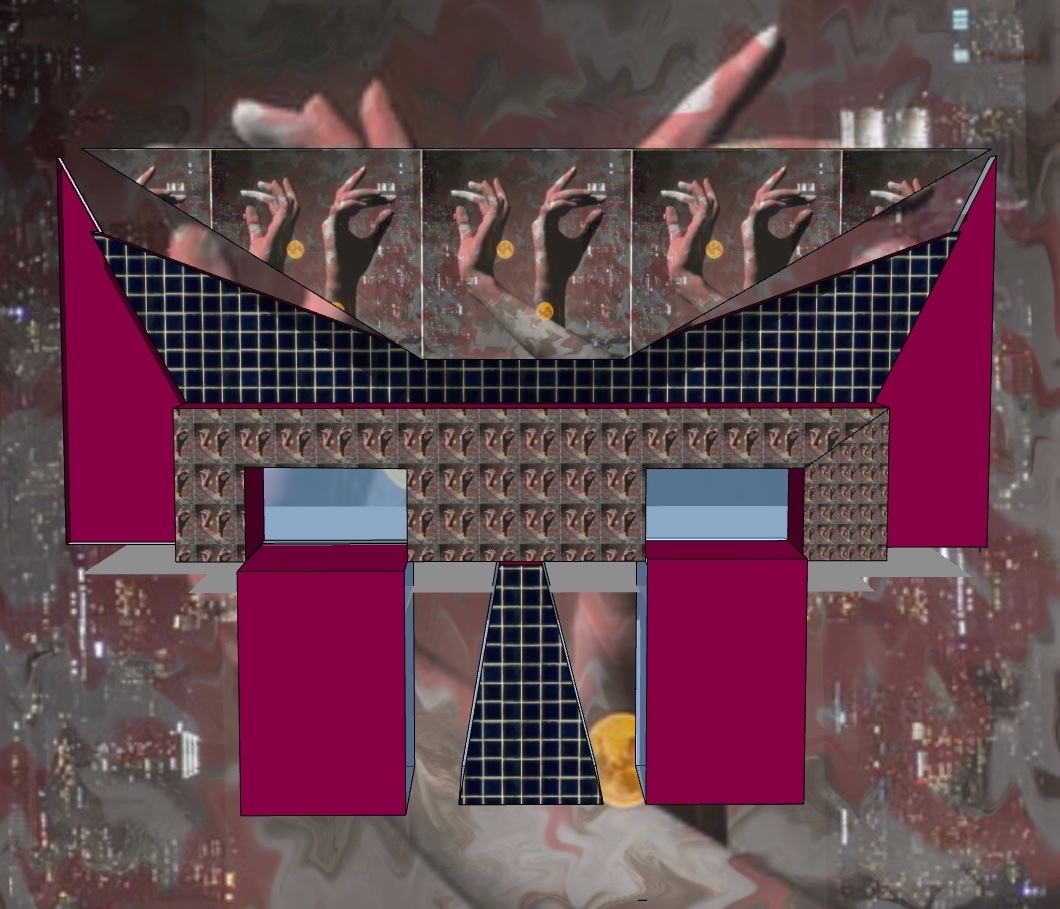 For more information about upcoming Pop-Arc workshops, visit the SCI-Arc website.