Honoring Pioneering Black Architects that Shaped the Built Landscape of Los Angeles
SCI-Arc honors the contributions of the Black and African American architects whose work has influenced and formed the built environment of Los Angeles, as well as the broader role these figures played in shaping the fabric of the city as a whole. It is also necessary to acknowledge the role of systemic racism and white supremacy in the historical lack or underrecognition of Black representation within the field of architecture, making it all the more critical to feature and appreciate moving forward. This Black History Month, aided by research and resources compiled by SCI-Arc's Kappe Library, we will be highlighting a selection of Black and African American architects who have made indelible imprints on the landscape, both architectural and cultural, of this city.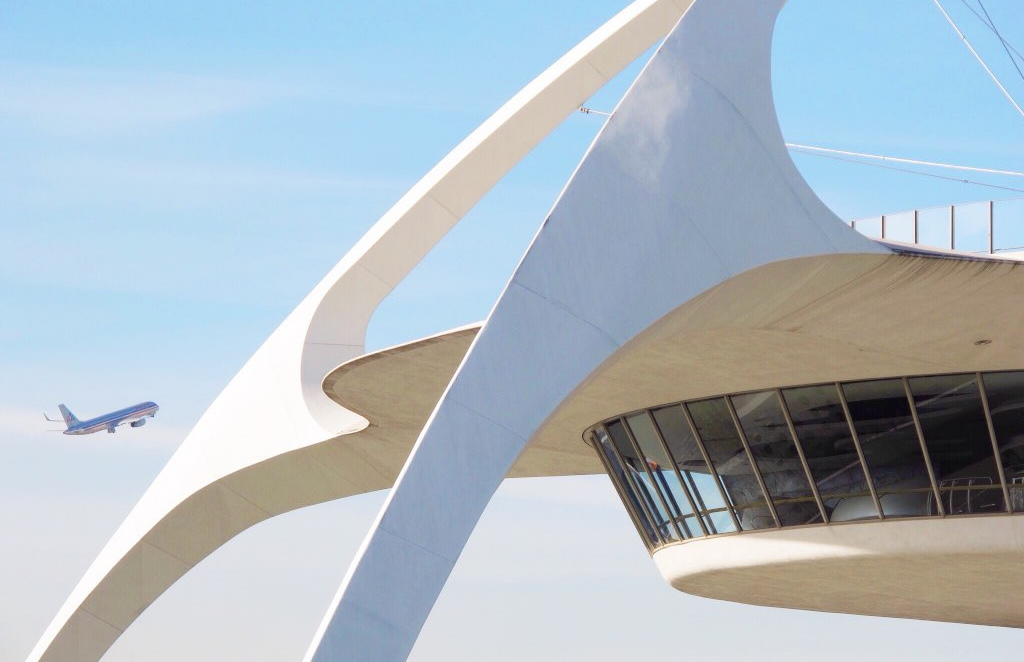 Influential Los Angeles architect Paul Revere Williams once counseled fellow architect Robert Kennard, who felt stalled in his career. When discussing the measures of success for themselves as burgeoning Black architects, Williams asked whether Kennard was still on the payroll. Kennard responded in the affirmative, to which Williams replied: "Then consider yourself successful."
Seen as a pioneer himself, Robert Kennard, FAIA notably designed and constructed 40 residences through the early 60s, including one of his first homes, the Zeiger Residence, now designated a historic cultural monument for the City of Los Angeles. In his early years, he was professionally connected to Neutra & Alexander, Victor Greuen Associates, and more, but eventually left to start his own firm, which specialized in transportation facilities, educational structures, and residential units. Kennard started KDG Architecture and Planning, the oldest Black-owned and operated architecture firm in Los Angeles since 1957, which is now under the leadership of Kennard's daughter Gail Kennard alongside noted architect James E. Silcott.
Notable completed public projects include the City of Carson City Hall and Community Center, Van Nuys State Office Building with architect Harold Williams, Parking Structures 1, 3 and 4 at the Los Angeles International Airport, and the Metro Purple Line Wilshire/Normandie Station. Two of his last projects completed before his death were the City of Los Angeles 77th Street Police Headquarters in which the community room is named in his honor, and a new entrance to the Hollywood Bowl.
Kennard was honored by the AIA as its first Black member in 1986 for "notable contributions to the architecture profession," and he was widely recognized by his colleagues "as a role model for young people of minority groups aspiring to become architects and urban planners."
Williams, one of said colleagues, both influenced and was influenced himself by Kennard in his own work as an architect. Born in Los Angeles in 1894, Williams shattered racial barriers with his remarkable talent as a young architect, securing internships and jobs at respected LA firms upon graduating from high school in 1912.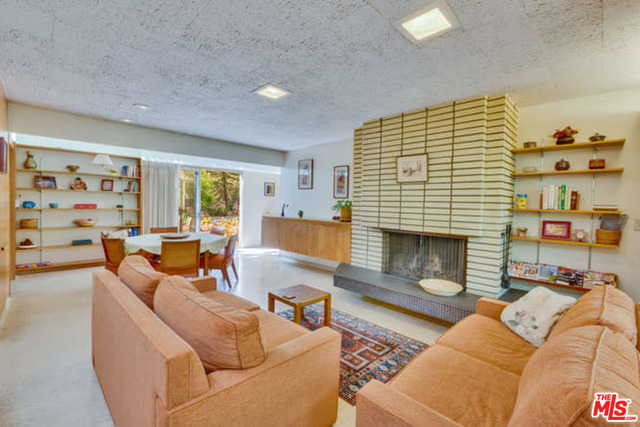 Spanning a nearly 50-year career, which included appointments to the first Los Angeles City Planning Commission and LAX design and planning team, service as an architect for the US Navy during World War II, as well as dozens of awards and accolades, Williams was also responsible for designing and executing upwards of 2000 building projects in Los Angeles.
Lauded for his mid-twentieth-century buildings, as well as designing lavish homes for the wealthy and famous Hollywood elite from the 1920s to the 1940s, Williams's prolific output saw the design and construction of the Los Angeles County Courthouse, Golden State Mutual Life Insurance Building, Hillside Memorial Park, Westwood Medical Center, and First AME Church. He also oversaw the iconic renovations and additions of The Beverly Hills Hotel and the now-demolished Ambassador Hotel, among others.
As a well-deserved collector of firsts, in 2017 Williams was awarded the AIA's most prestigious honor, the AIA Gold Medal—the first Black architect to do so. Last summer, the Getty Research Institute and USC announced the acquisition of Williams's archive, containing over 35,000 plans, drawings, blueprints, and more, now entirely accessible to the public.

Carolina Miranda, in her LA Times story chronicling the acquisition, commented, "The renewed attention to Williams couldn't come at a more critical time. At a moment in which violent white supremacy is ascendant, Williams' buildings are a reminder that Black people not only helped build U.S. cities — they also designed them."
James E. Silcott, AIA, a contemporary of Williams and Kennard, was a Commissioner of the Los Angeles California Area Planning Commission, first appointed by Mayor Tom Bradley. He graduated from the Howard University School of Architecture in 1957 and began his career in Boston, Massachusetts, later joining Gruen Associates in Los Angeles where he worked alongside such renowned names as Frank Gehry and Norma Sklarek.
As the first African American project architect for both Los Angeles County and the University of California, a smattering of Silcott's noteworthy buildings include Martin Luther King Hospital, Inglewood Courts Building, Jules Stein Eye Institute at UCLA, UCLA Boat House at the Marina Del Rey, and the first medical school at The University of California at Irvine.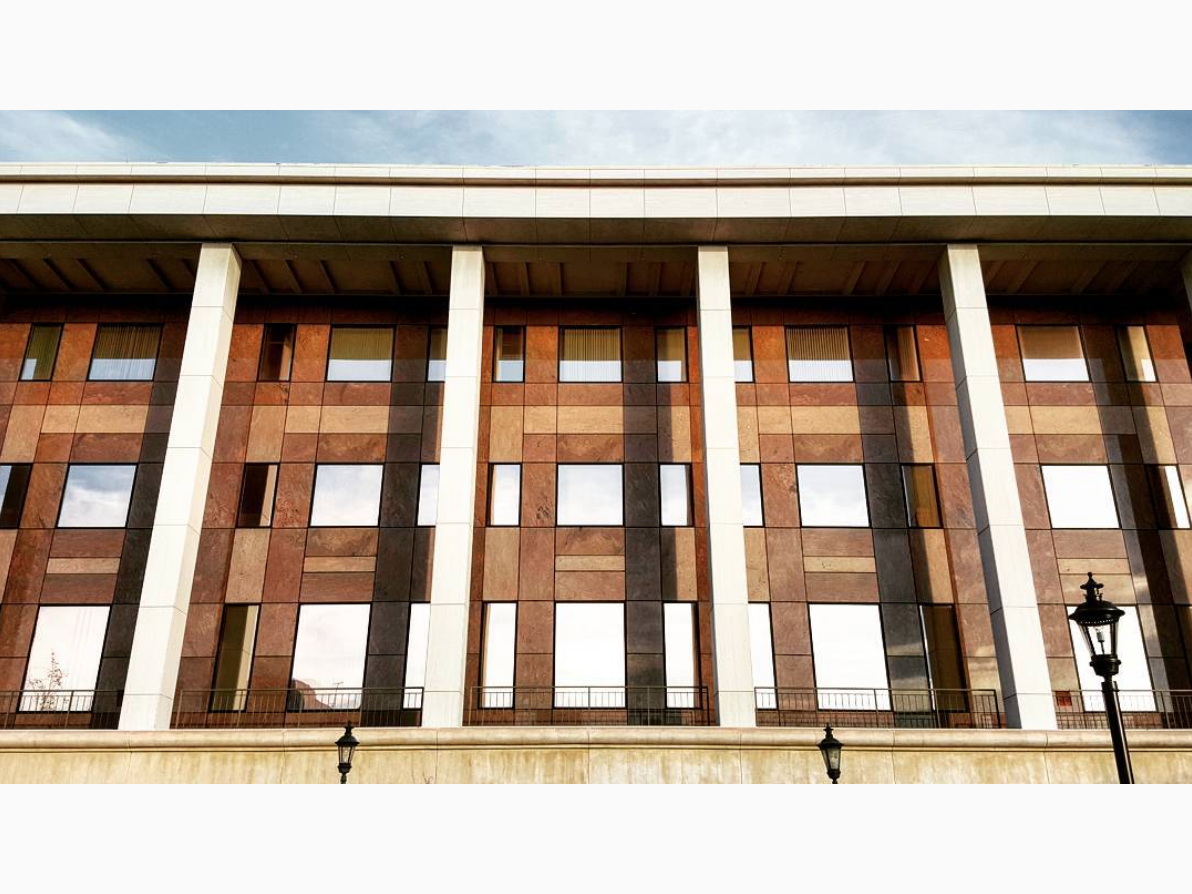 In 2003, he received the Kresge Coca-Cola Award for philanthropy to historically Black colleges and universities. He was the Howard Mackey lecturer at Howard University, as well as its first Endowed Chair in the School of Architecture. He received the Centennial Professional Excellence Award from the HU School of Architecture, has donated more than $2.370 million to Howard University, and established the First Funds Program for students of architecture.
The AIA California website states that Silcott's "dedication to diversifying the practice has made him the largest individual donor to African-American architecture students in the United States. He saw a need and filled it in a direct and effective way, and what he has made possible will continue to influence the future of the profession."
Norma Merrick Sklarek was born in Harlem, New York in 1926. Having attended both Barnard College and Columbia University, she was the first woman inducted into the AIA's Los Angeles chapter as a member and subsequently as a Fellow, and later as its director. She was also the first African American woman to become licensed in both New York and Califronia. Sklarek's robust career included meaningful time spent at firms like Skidmore Owings & Merrill.
Beginning in 1960, Norma Sklarek accepted the position of the first female vice president at Gruen Associates, where she coordinated all electrical, civil, mechanical engineering, design, planning, and construction, before starting her own woman-owned firm, Siegel Sklarek Diamond, with Katherine Diamond and Margo Siegel in 1985.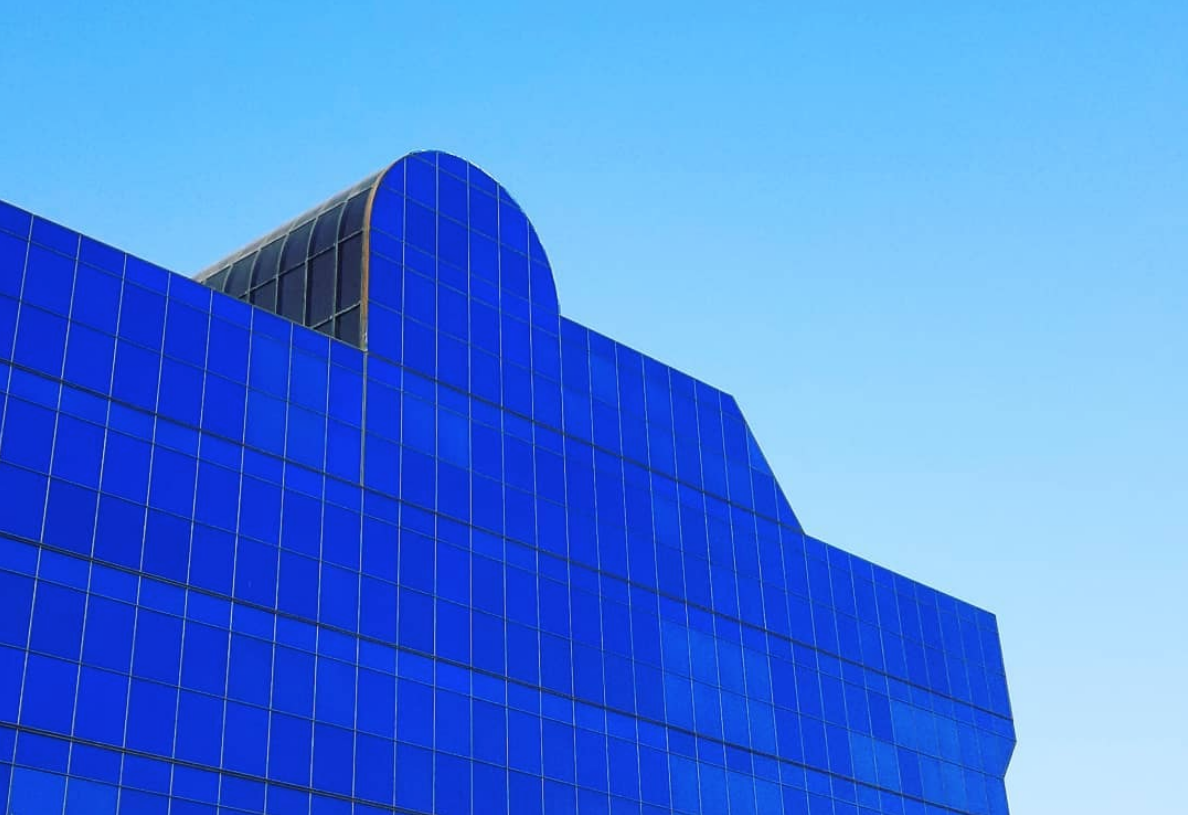 While a director at Gruen Associates, Sklarek collaborated with César Pelli on a number of projects, including the US Embassy in Japan. Among her many other significant contributions in California, Sklarek designed and built Terminal One at LAX, California Mart, Pacific Design Center, and Santa Monica Place in Los Angeles, San Bernardino City Hall, and Fox Plaza in San Francisco.
She faced difficulties and discrimination throughout her career as a Black woman, but her excellence and impeccable work ethic allowed her to ascend to unprecedented heights in the architecture profession. "It was rough, but it's not my personality to give up," Sklarek expressed in a 1972 LA Times profile on her work.
After her retirement from practice, Sklarek acted as an educator and mentor, serving on boards and faculties as a leader and role model for young students and architects, especially those of color, garnering her the Whitney M. Young Award for social action in 2008.
One such young architect indelibly affected by Sklarek's influence was Michaele Pride. Pride, AIA, NOMA is an architect and urban designer who started Regarding Architecture, the first woman-owned and operated architecture firm in California. Her research focuses on the social and political implications of urban design and the dynamics of neighborhood change. Translating theory to practice, she advises neighborhoods and local governments across the United States. Pride's current work focuses on the intersection between design and public health—seeking ways to create healthy, sustainable, and equitable communities.
After the civil unrest in Los Angeles in 1992, Pride helped found the Design Professionals' Coalition, which aids neglected communities of South Los Angeles. Her own design efforts focused on community-based projects like the renovation of drug and alcohol rehabilitation facilities, neighborhood revitalization plans, and affordable housing in South Central LA.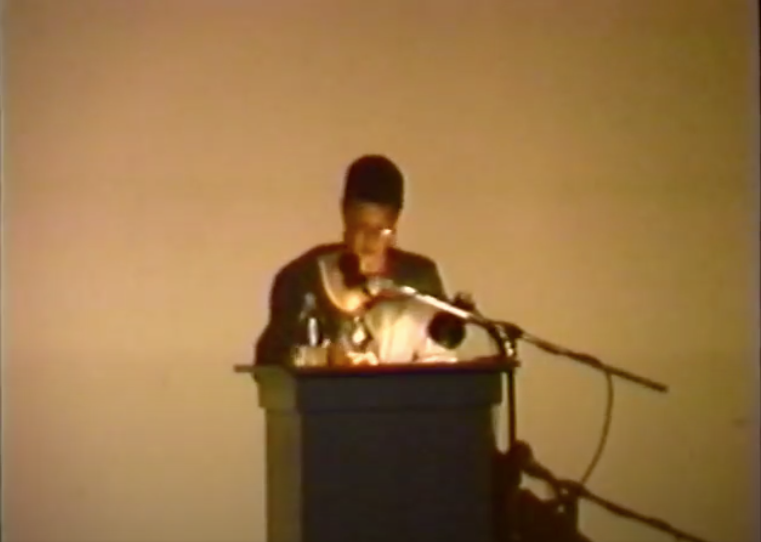 Several noteworthy projects of Pride's in the Crenshaw neighborhood of South Central Los Angeles include St. Elmo Village, a conglomeration of garages and bungalows that houses a flourishing arts organization, workshops, and galleries for the community, and the revitalization of historic cultural landmark Leimert Park Village.
In her powerful and prescient 1995 lecture at SCI-Arc, entitled "Practice What You Preach," Pride spoke about the impact of architecture on the Black community and discussed socially responsible projects centered around urban planning, development, and redevelopment with the aim of realizing community goals.
"The riots that shocked Los Angeles in 1992 also shocked and changed me," explained Pride. "The causes and effects were widespread and deeply felt. I realized that the world hadn't changed all that much—not even in Los Angeles. Racism, economic inequality, and despair still rule the lives of so many. I feared for the life of my nephews. They are young adults and Black. And they were on the streets, possibly after curfew. I feared for the life of my son, who was only two years old at the time, but he was and still is Black and male and probably is facing the same disadvantages and stereotypes as my nephews. I feared for the future of Los Angeles and the future of my Black community. I cried. I also had to ask: What can I do to help make a difference?"
Jack W. Haywood, AIA, who started his own architecture firm in 1972 after jumpstarting his career working in 37 states as the project architect designing and building stores all across the US for Sizzler and Kentucky Fried Chicken. He also spent many years working on architectural projects such as buildings for Bank of America, as well as public city works projects like the recreation of parks in LA, before teaming up with Vincent Proby to design the iconic 44,000-square-foot home for the California African American Museum in 1983. In 1976, Haywood sat on a panel at SCI-Arc, discussing his previous and current work, the trajectory of his practice, and how he saw the architecture profession moving forward.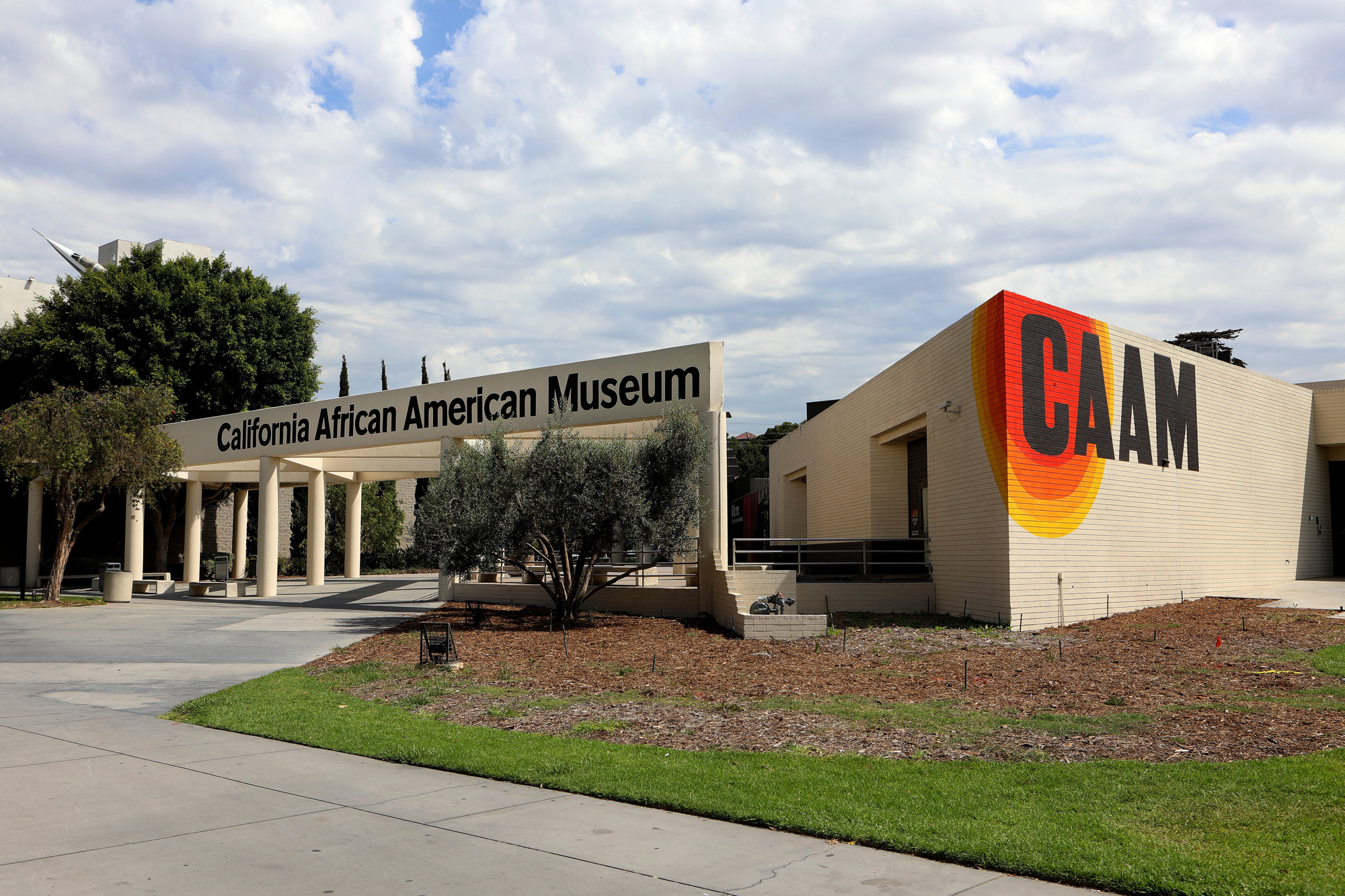 "My perspective is that trying to stay open and trying to keep a practice open and keep your foot in the door in architecture is that you don't have a hell of lot of time for extraneous activities such as involvement in the Black movement or any social movement, but my office is in the Black community," commented Haywood during the panel. "If I do my job, and I think I do it rather well—I've got a couple projects in the Black community now—they're going to uplift that community, they're going to make a change in the particular area that they're in. Now whether that'll have any effect on the people there, the people around it, to the degree that they'll feel uplifted, I don't know. But I do know that there's merit in the work that I'm doing in the communities I'm doing it in."

An artist and architect born in Texas in 1928, Vincent J. Proby, AIA began his career as project manager for several large architecture projects before establishing his own firm. He was also the first African American to serve on California's State Board of Architectural Examiners.

In addition to designing the California African American Museum alongside Haywood in 1983, Proby also designed the A C Bilbrew branch of the County of Los Angeles Public Library including the mosaic-like glass artwork inside the building, which were completed in 1974.
Over 30 years ago, Los Angeles architect Roland Wiley, AIA founded RAW International, an architecture and design firm committed to the cultural preservation and sustainable revitalization of underserved urban communities. As an advocate for regional transit investment as a catalyst for economic development, RAW has successfully executed a wide variety of projects from transit-oriented developments and college campus master plans to private/public sector workplaces and maintenance facilities across the city, such as LAX, Motown Records, Marina Del Rey Visitors Center, and Project RENEW.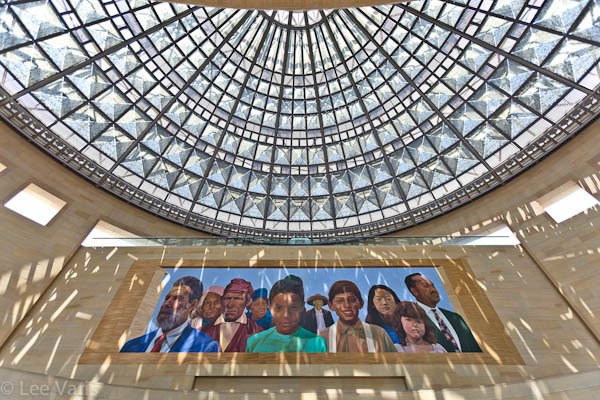 In the 90s, Roland, with RAW International and Ehrenkrantz, Eckstut Architects (EE&K) designed and built Union Station's eastern building. The portal's indistinguishable glass dome ceiling halos the visually distinct, iconic mural by renowned artist Richard Wyatt.
Born in Harlem and raised in the Bronx, Gabrielle Bullock, FAIA, NOMAC, IIDA, LEED AP knew from the age of twelve that architecture was her path. Bullock's motivation to enter the profession stemmed from her connection to the design of public housing as well as a strong desire to positively impact the lives of African Americans and people of color living in her community. Bullock is currently Principal and Director of Global Diversity for the Los Angeles branch of Perkins + Will.

As the second Black female to graduate from the architecture department of the Rhode Island School of Design, Bullock has been a driving force at Perkins + Will for over 30 years, working in both the New York and Los Angeles studios where she became the first African American and first woman to assume the role of Managing Director. Her unique role as the firm's Director of Global Diversity and an award-winning principal has enabled her to combine her passion for architecture and social justice to effect positive change.
Over the course of her career, Bullock has helmed many high-profile projects in the city, including the Ronald Reagan UCLA Medical Center, Cedars-Sinai Medical Center, and Steven Spielberg Building Seismic Bracing, and Girl Scouts of Greater Los Angeles, Camp Lakota in Frazier Park, California.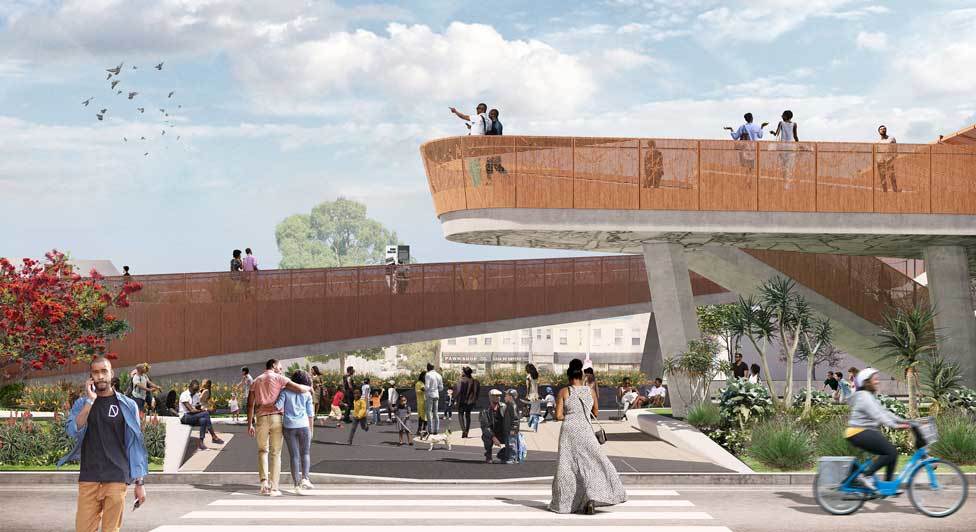 Bullock's current project is Destination Crenshaw, which will be a 1.3-mile outdoor open-air museum celebrating Black Los Angeles. Anchored by permanent and rotating art installations, ten new public parks, exhibits, and entirely new streetscapes, the public art and cultural experience will run along Crenshaw Boulevard and celebrate the long-standing reputation of the neighborhood as a creative incubator as well as Black LA's impact on popular culture and social change.

In a nod to her mission to foster access to the design industry for all genders and racial backgrounds, Bullock has said that "to shift the culture you must be deliberate. You just can't say 'Thou shalt' and it'll be."
Anne-Marie Armstrong is an architect, educator and co-founder of AAmp Studio, a BIPOC-led design and architecture practice based in Toronto and Los Angeles. Having earned a Master of Architecture from Yale University and a Bachelor of Arts from the University of Waterloo, Armstrong attended Yale on a Fulbright Scholarship and was awarded the H.I. Feldman Prize.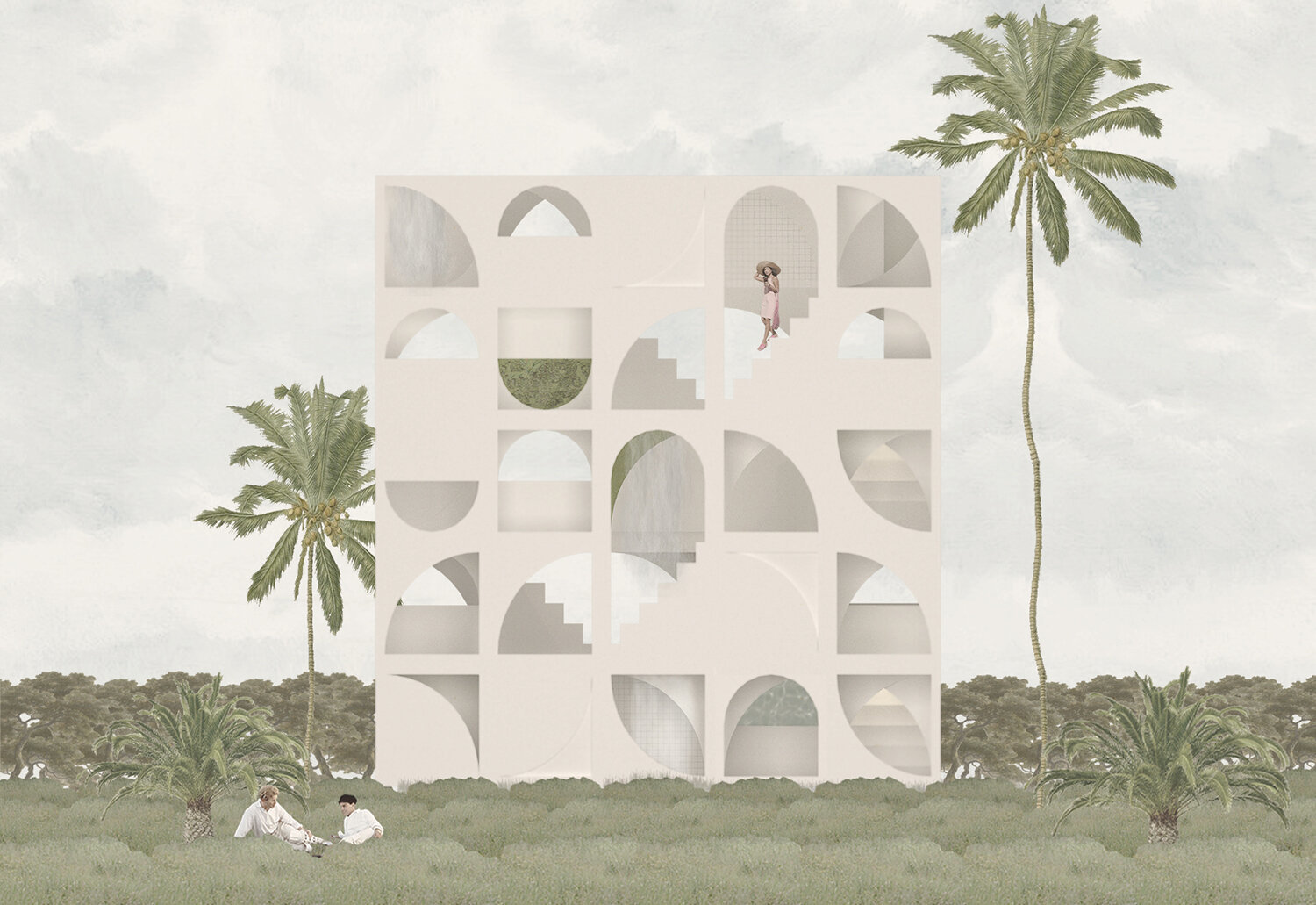 Prior to founding AAmp, Armstrong gained extensive professional experience on a range of notable projects at Gehry Partners, Marmol Radziner, and Bestor Architecture in Los Angeles. Her research has been published in Thresholds Journal and Wallpaper Magazine, and she is the current assistant editor of Perspecta 42: The Real.

Positioned at the intersection of architecture and media Armstrong's recent work with AAmp ranges in scale, focusing on everything from branding and graphic identity, to residential, commercial, and cultural spaces. Encompassing her work with AAmp, Armstrong has said, "We're constantly exploring design options to find solutions to fit with project goals while engaging and inspiring others."

More related research and resources compiled by SCI-Arc's Kappe Library can be found here.