Oyler Wu Win Academy of Arts and Letters Award and Kaohsiung Museum Competition
SCI-Arc is proud to announce that design faculty Dwayne Oyler and Undergraduate Thesis Coordinator Jenny Wu—who together form architecture and design firm Oyler Wu Collaborative in Los Angeles—have been chosen as recipients of the 2021 American Academy of Arts and Letters Architecture Award.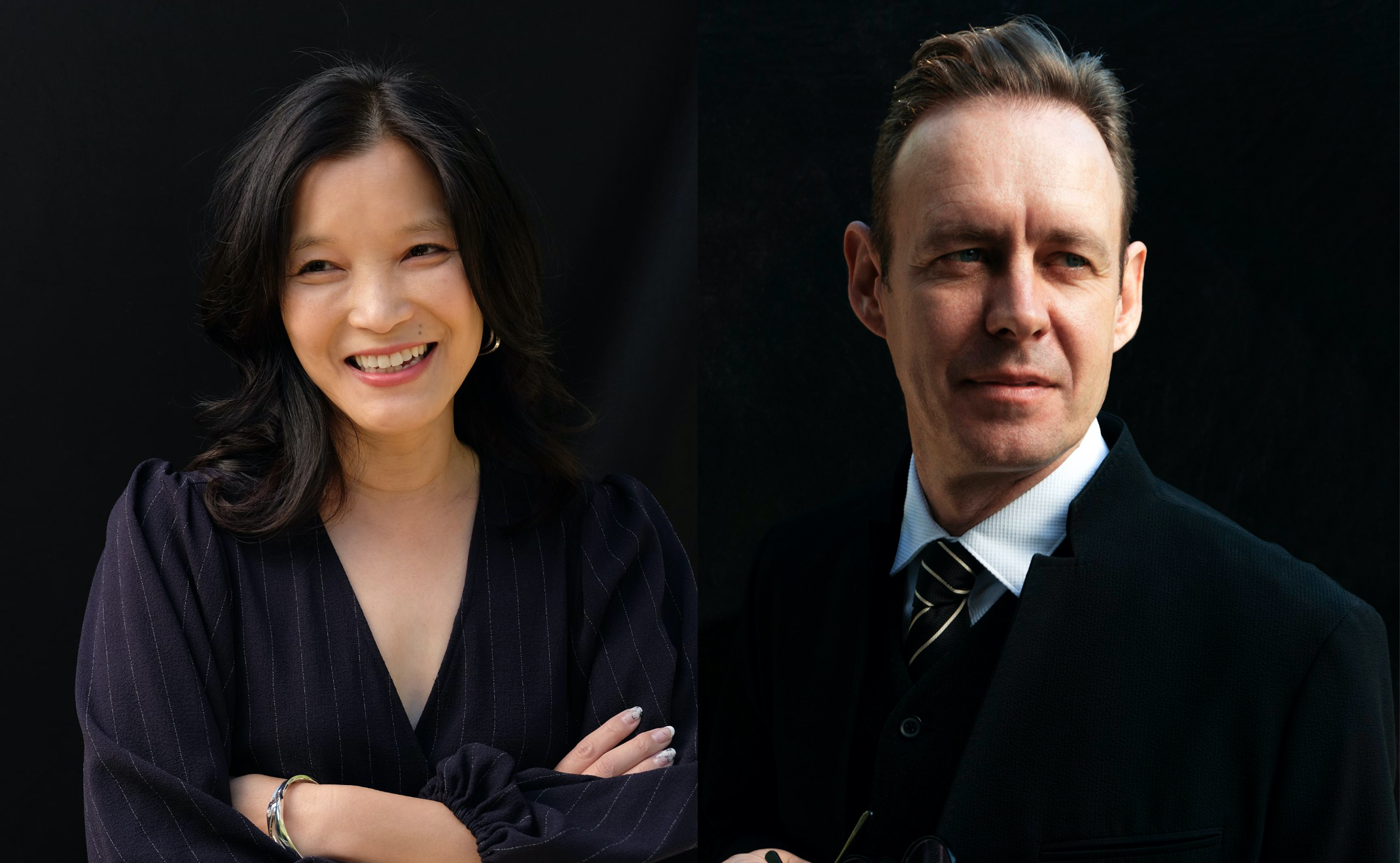 On April 15, 2021, the American Academy of Arts and Letters announced Oyler and Wu as winners of its 2021 Architecture Award, wherein $10,000 is bestowed upon an American architect or practice whose work is characterized by a strong personal direction.
The American Academy of Arts and Letters was founded in 1898 as an honor society of the country's leading architects, artists, writers, and composers. Beginning in 1955 with the inauguration of the Arnold W. Brunner Memorial Prize, the Academy's annual architecture awards program has since expanded to feature four Arts and Letters Awards categories. Previous winners of the architecture award have included SCI-Arc Director Hernán Díaz Alonso, who received the honor in 2019.
"We've long admired the American Academy of Arts and Letters for their recognition of architecture's artistic and cultural contributions," say Oyler and Wu. "We're profoundly honored to receive this award, and humbled to join such an esteemed group of previous winners."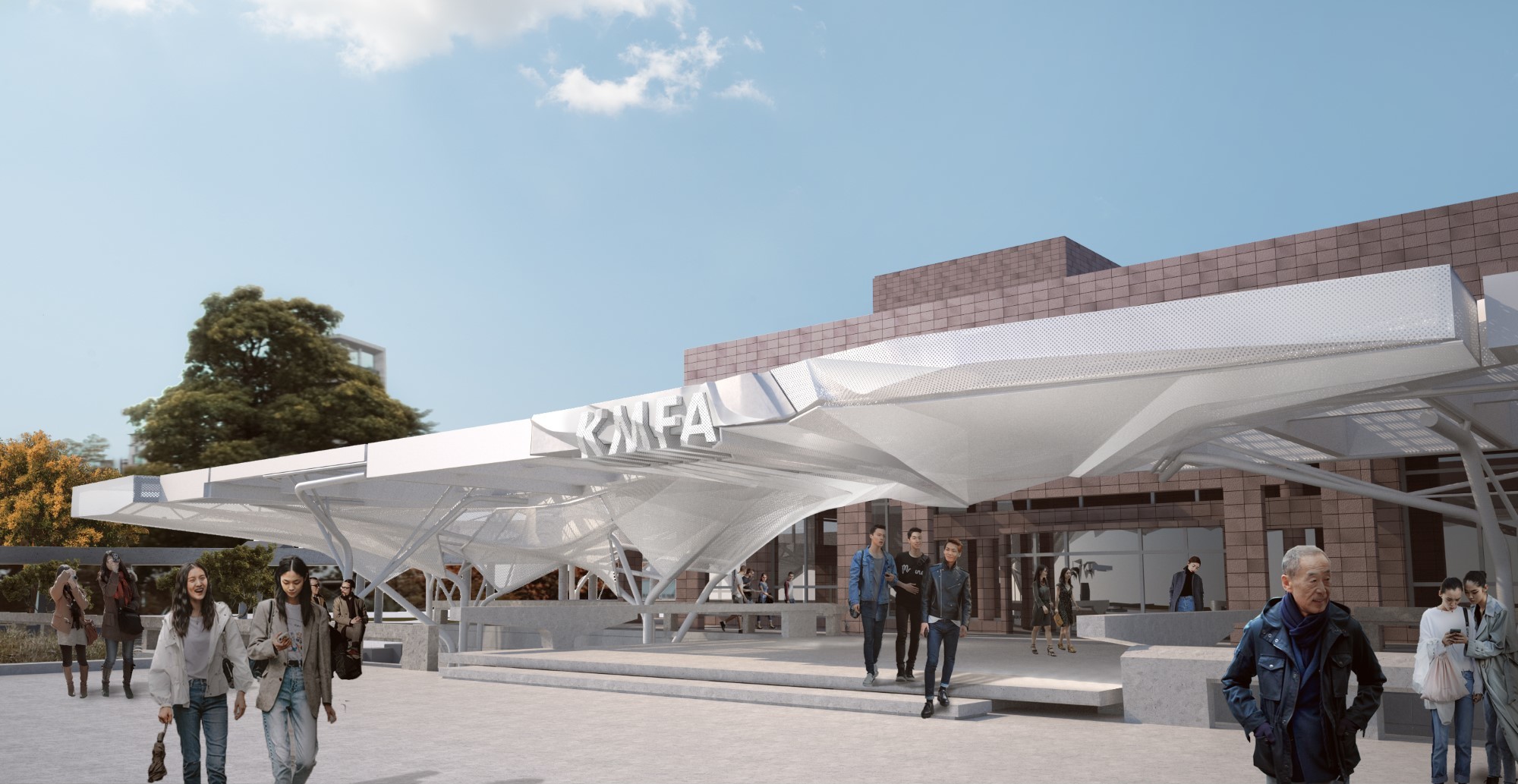 This year's award recipients were chosen from a group of 32 finalists nominated by the members of the Academy. The jurors were Annabelle Selldorf (chair), Kenneth Frampton, Steven Holl, Thom Mayne, Richard Meier, Toshiko Mori, Robert A. M. Stern, Billie Tsien, and Tod Williams.
Additionally, Oyler Wu have also been chosen as the winners of a competition to reimagine an addition the Kaohsiung Museum of Fine Arts in Kaohsiung, Taiwan.
The winning design for the Kaohsiung Museum, created by Oyler Wu alongside Taiwanese partner Ren Lai Architects, involves a newly renovated exterior to the 24,000 square foot museum space that seeks to reconnect the building with its evolving context. The team's proposal was selected among finalists including Asif Khan with C.M.Chao Architects, Sou Fujimoto Architects with WSAA Design Team, and Liao Architects and Associates. Oyler Wu Collaborative's team was Dwayne Oyler, Jenny Wu, Andy Magner (M.Arch 2 '18), Hans Koesters, Thompson Burry, Owen Duross, Marianna Girgenti (B.Arch '19), Curt Budd, Hans Steffes (M.Arch 2 '21), Paul Germaine McCoy, and Burak Celik (M.Arch 2 '21). Ren Lai Architects' design team is Ren Lai, Jiann Jyh Wu, Yuan Ru You, and Sin Hua Wei.
Surrounded by an extensive ecological park, the Kaohsiung Museum of Fine Arts has been a proud fixture of the city's expanding arts culture since first opening its doors in 1994. Future urban expansion has designated the location as "the cultural interface between newly developed and historic neighborhoods by acting as what the museum calls the 'lungs of the city.'" In order to accommodate its new role as a civic gateway, the museum looks to reinvigorate its image as an artistic extension into the surrounding city.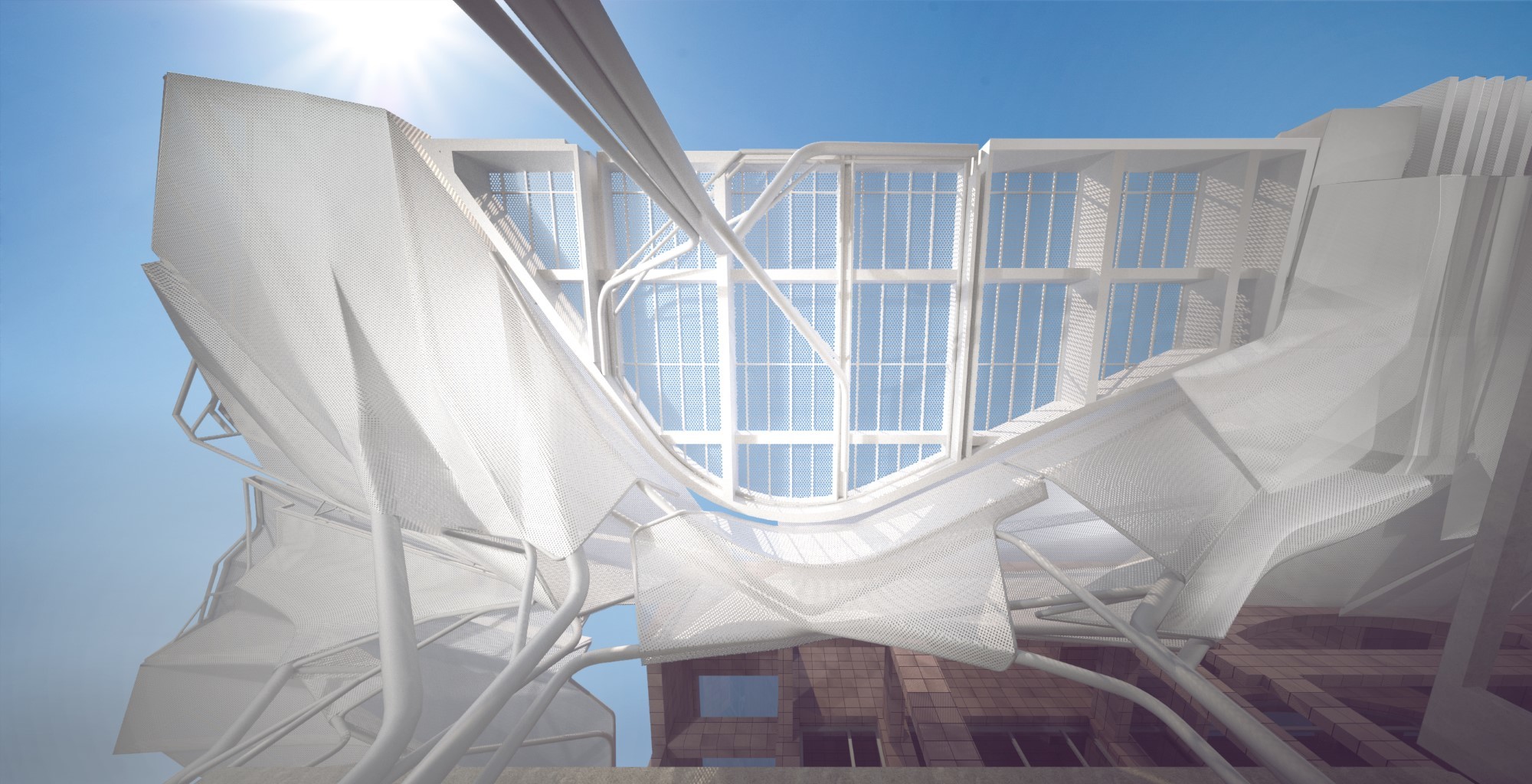 An excerpt from Oyler Wu Collaborative's official press release regarding their winning design reads:
Adrift embodies the artistic aspirations of the museum with a series of ethereal volumes and articulate framework that hovers in front of the existing facade. The outstretched canopy extends a newly revitalized spirit to those who visit and invites them to explore what hides below. High overhead, the sculptural metalwork unfurls delicately as it welcomes guests into the new sunken plaza. Visitors who stroll through this park-like scape can enjoy a shady respite among a forest of plant life and tree-like structures. The redesigned landscape of the park encourages meandering and offers moments of intimacy in which wanderers might find a seat among the architectural elements.
Clinging lightly to branch-like columns, the canopy volumes appear to billow loosely at moments, while intricately interfacing with one another at others. The canopy is carefully composed by contrasting complex forms against a subtle grid, such that moments of expression are balanced by moments of repose. The lively mesh volumes are inlaid intricately within the more laconic framework system that allows specific architectural moments to become more emphatic. The sculptural elegance of the canopy brings an entirely new vitality to the Kaohsiung Museum of Fine Arts and allows the institution to fulfil its integral role as the cultural interface between Kaohsiung and its citizens.