Design Immersion Days
Design Immersion Days (DID) is an immersive four-week summer program that introduces high school students to design and architecture.
Design Immersion Days (DID) is an immersive four-week summer program that introduces high school students to design and architecture. It is intended to inspire curiosity about the world of design, introduce basic design knowledge and critical thinking skills, and familiarize students with the expansive architecture and design culture of Los Angeles.
Throughout the program, DID students are exposed to examples of design and modes of production at all scales, from analog physical building and traditional drawing to multiple forms of digital output—augmented reality, 3D modeling, 3D printing, and more. In the classroom and beyond, participants explore ways of seeing, thinking, and making that are essential for anyone interested in pursuing a career in architecture or design.
In accordance with public health guidance, SCI-Arc is proud to announce that the DID program will return to in-person. The program's activities will focus on developing a connection to the geographic, material, and cultural conditions of Los Angeles. For summer 2022, DID has been reimagined as a four-week in person program that introduces students to architecture as a lively, social, and collaborative experience that captures the collective spirit of DID.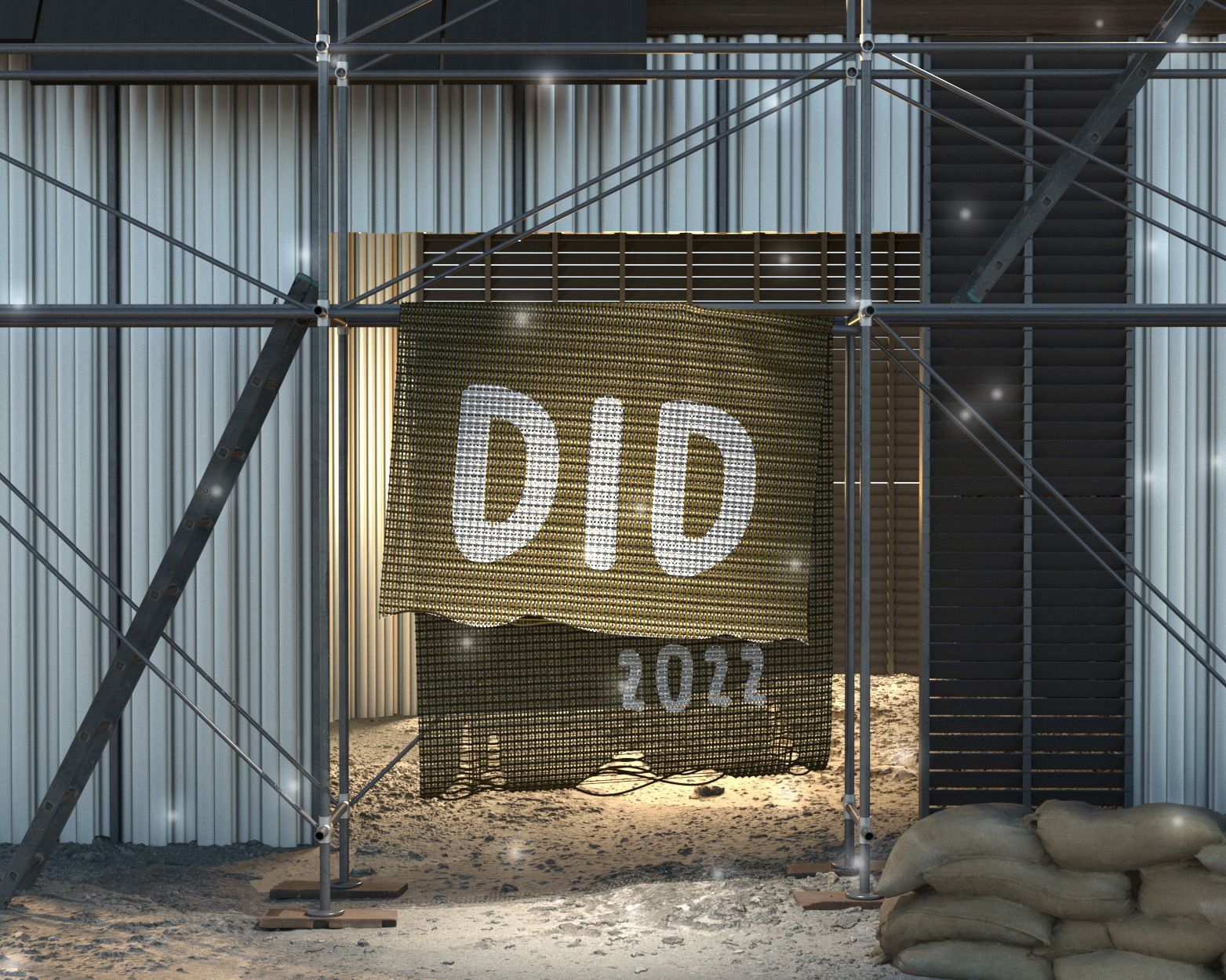 "DID 2022 approaches this time of change through a lens of optimism. This summer's theme is 'In the Field,' an idea that explores the possibilities of creative experimentation in the city of Los Angeles within the context of play and fun."
- DID Coordinator Angelica Lorenzi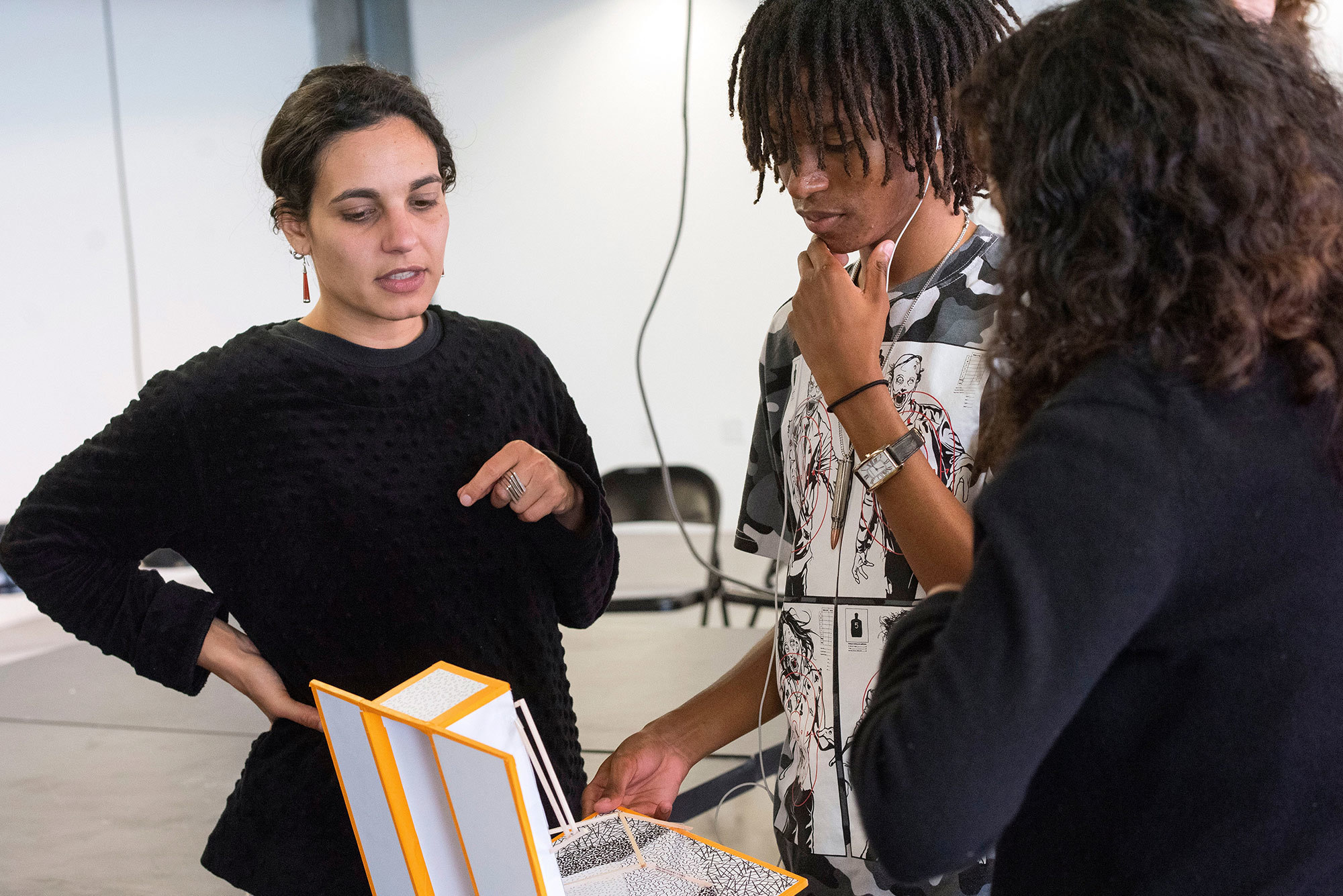 Experiencing Architecture School
Simulating a college-level architecture studio experience, DID students create design projects which are developed through one-on-one discussions with SCI-Arc faculty during desk-crits and through collegial collaborations with other students. Students regularly present their work to juries of instructors and peers in discussion-based pin-ups and group review sessions, receiving guidance and feedback that help to jumpstart an interest in the process of design.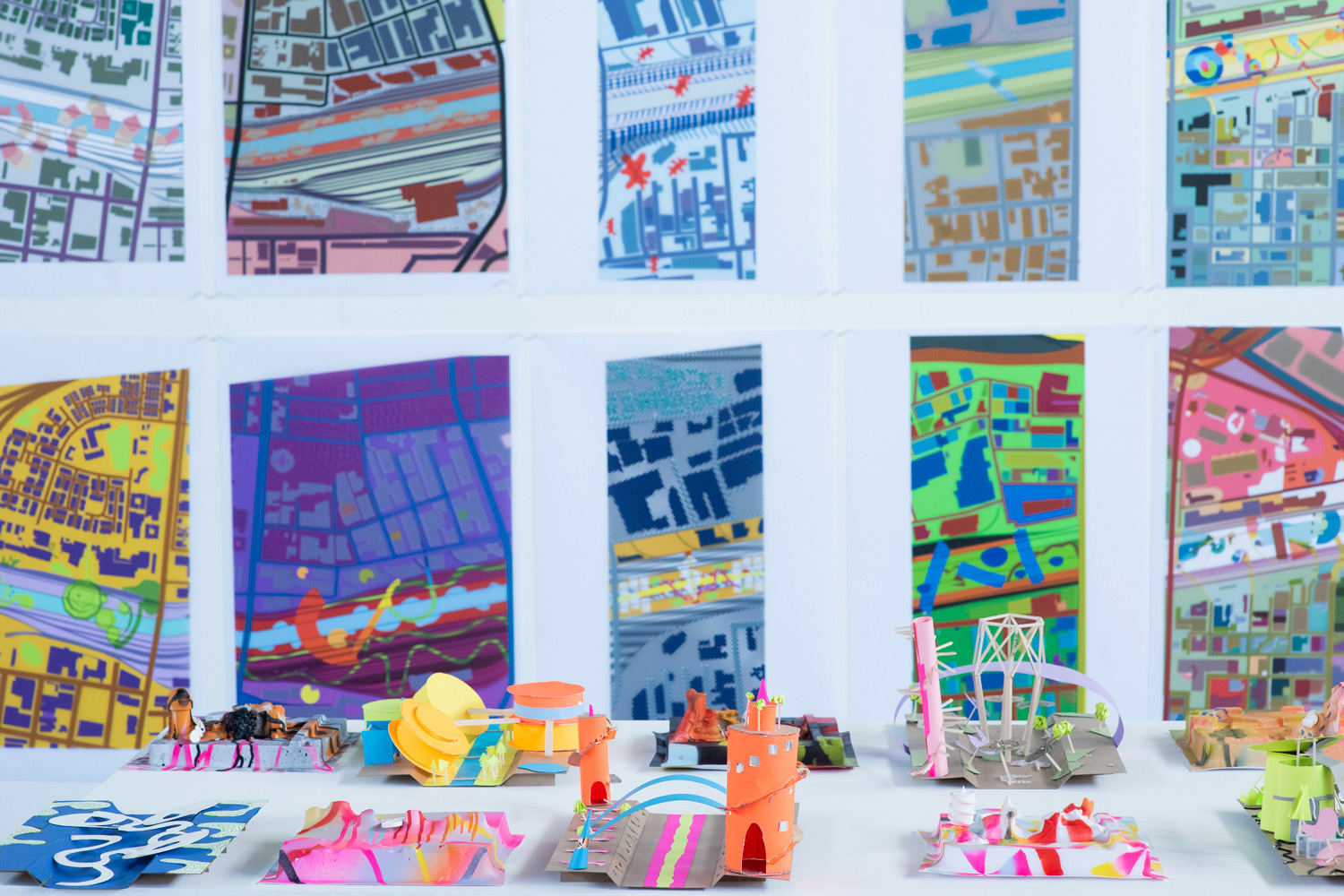 An Introduction to Architectural Thinking and Production
DID's curriculum is built to articulate projects within three different formats and scales, from analog models to digital renderings, presenting scenarios in which students are challenged to think analytically, use different tools, and imagine nontraditional approaches to design. Through projects emphasizing visual studies, design lab, and portfolio building, students are introduced to a range of skills essential to exploring, discovering, describing, and producing design work.

DID students refine a design acuity and hone a visual vocabulary through techniques and tools that include freehand sketching, mechanical drafting, computer drawing, Rhino, Photoshop, Illustrator, physical model making, 3D modeling, and virtual and augmented reality. This exposure enables students to conceive their designs through a mode of production that fluidly moves between physical and the virtual workflows.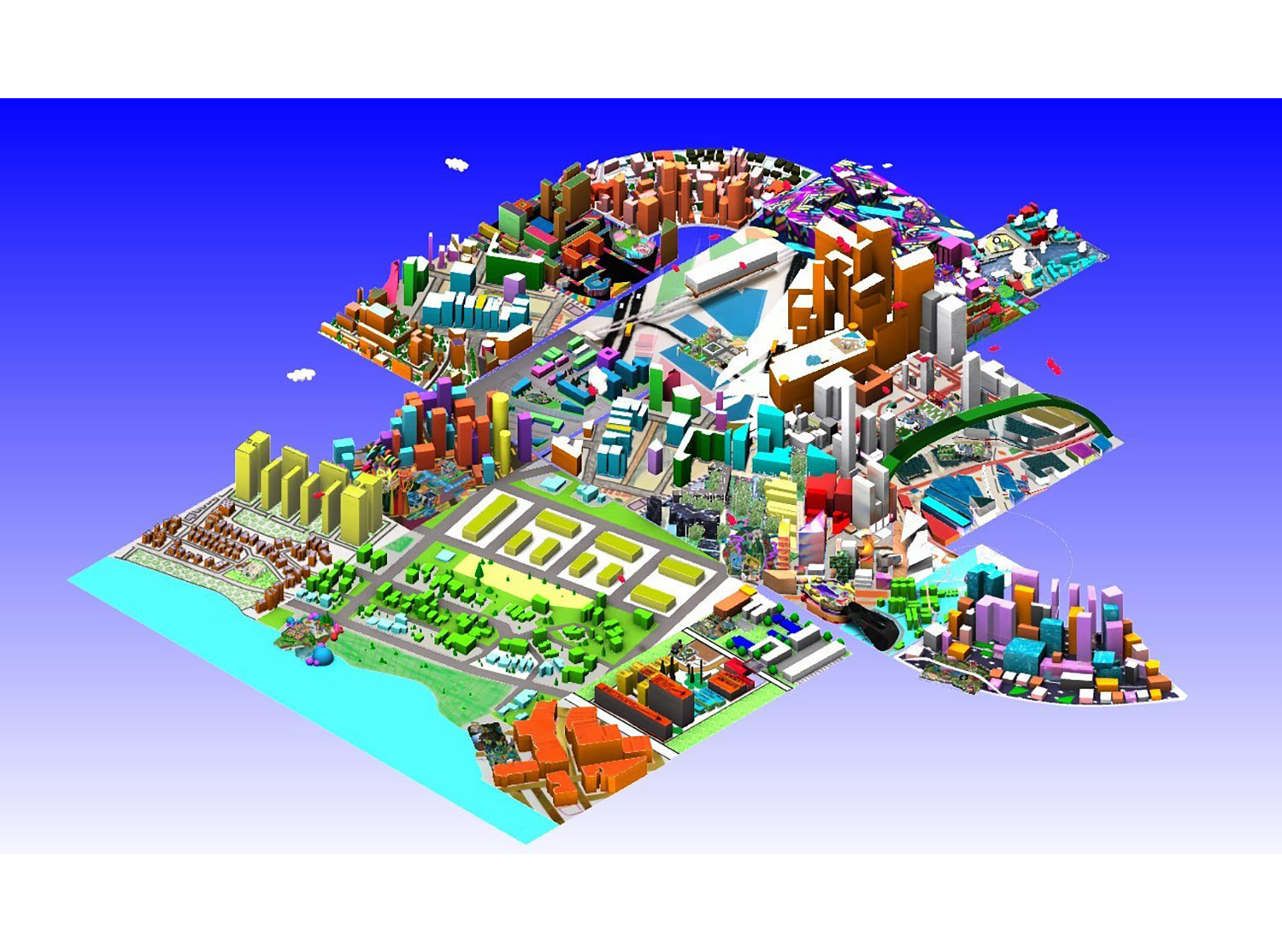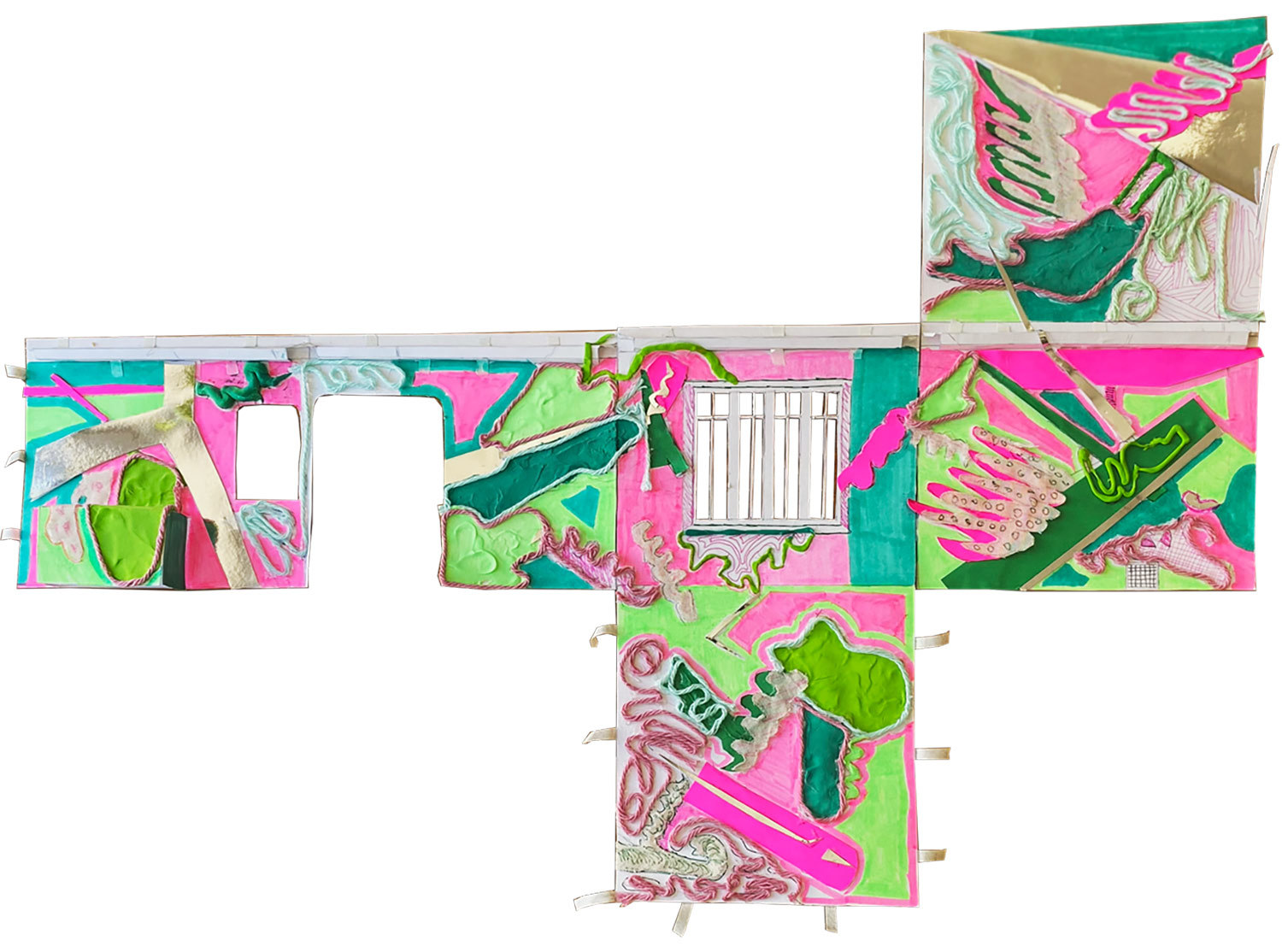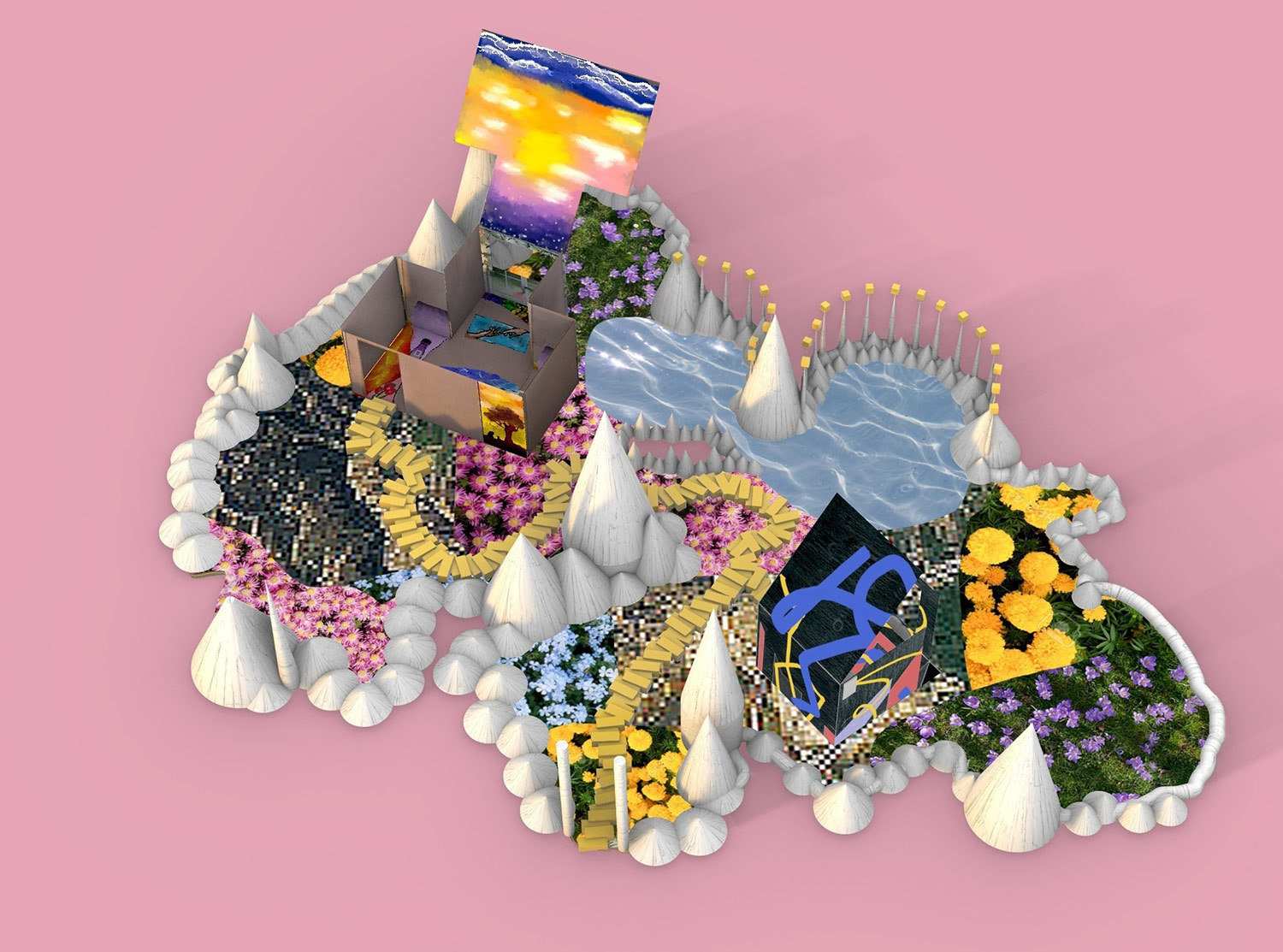 Exploring the Design Culture of Los Angeles
Showcasing the robust creative economy of Los Angeles, including the industries of film, fashion, and design provide a way for DID students to make connections not only between creative fields, but the critical professional economic dynamics within the city as a whole.
Students get to know the city's visual, structural, and cultural context through the lens of those most deeply engaged with shaping the cityscape: prominent architects who call Los Angeles their home. Lunchtime chats bring students in direct conversation with leading architects and designers.
DID participants also have access to private virtual tours of museums, design firms, and galleries during weekly field trips to landmark architectural sites in Los Angeles, including Frank Gehry's Walt Disney Concert Hall, Hammer Museum, Eric Owen Moss Architects, and many others.

"The DID program does not restrict your creativity with a set of rules. Instead, instructors and mentors help you explore the boundaries of architecture—they guide you through the project process and allow your creativity to build what you desire to make. The best thing that I learned was that architecture isn't only about drawing buildings—it's about the design of the building, how it looks from a certain perspective, how it affects the city, environment, and the people. This program really expanded my knowledge of what architecture is and the design process."
— DID Student Gerson Rivas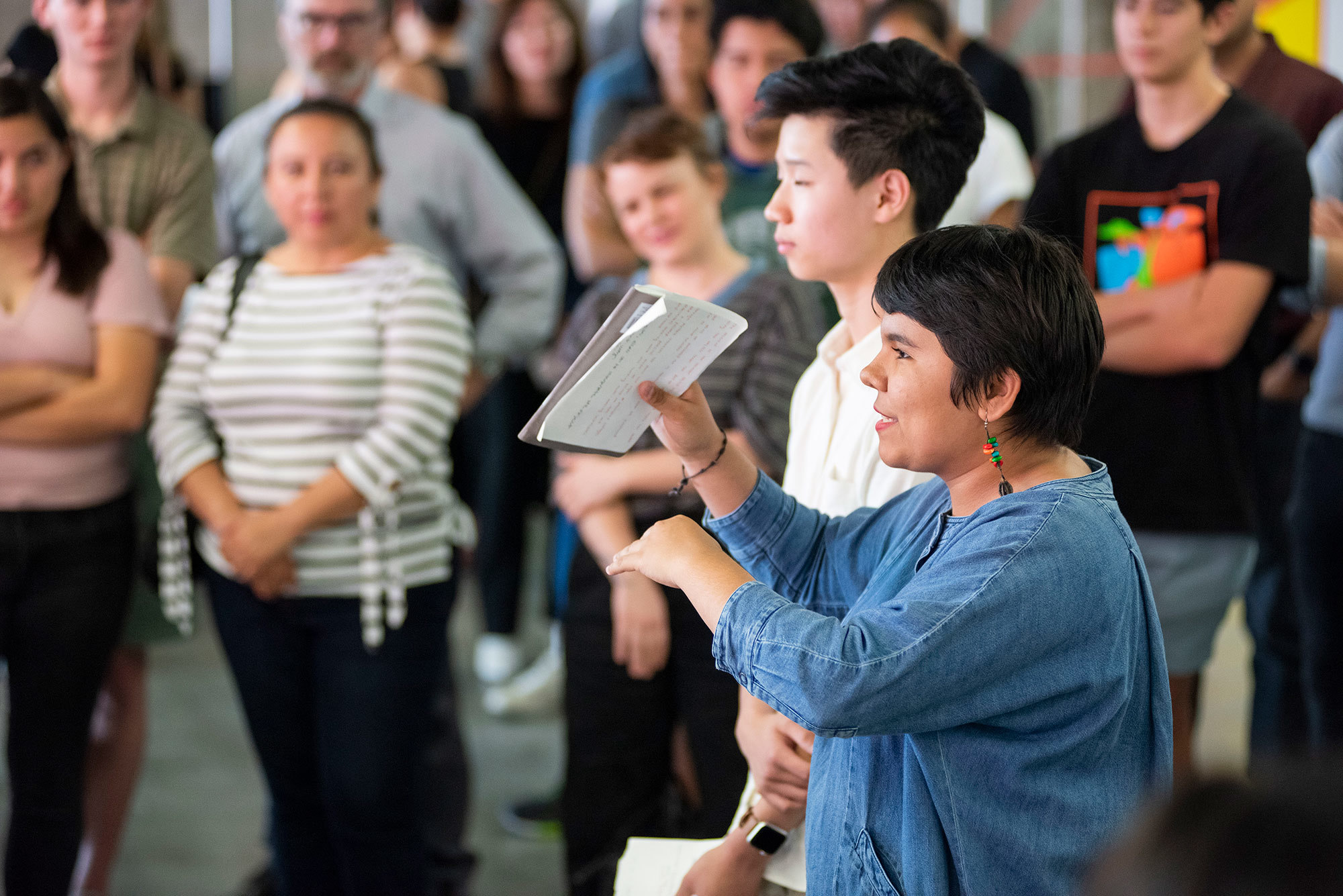 Building and Refining a Creative Portfolio

Weekly portfolio workshops that introduce layout design and material formatting compilation strategies are an integral part of DID, equipping students with the knowledge and tools to present their body of work in a compelling manner. Students complete the program with a fully developed creative portfolio, a critical component in applying to architecture and design schools.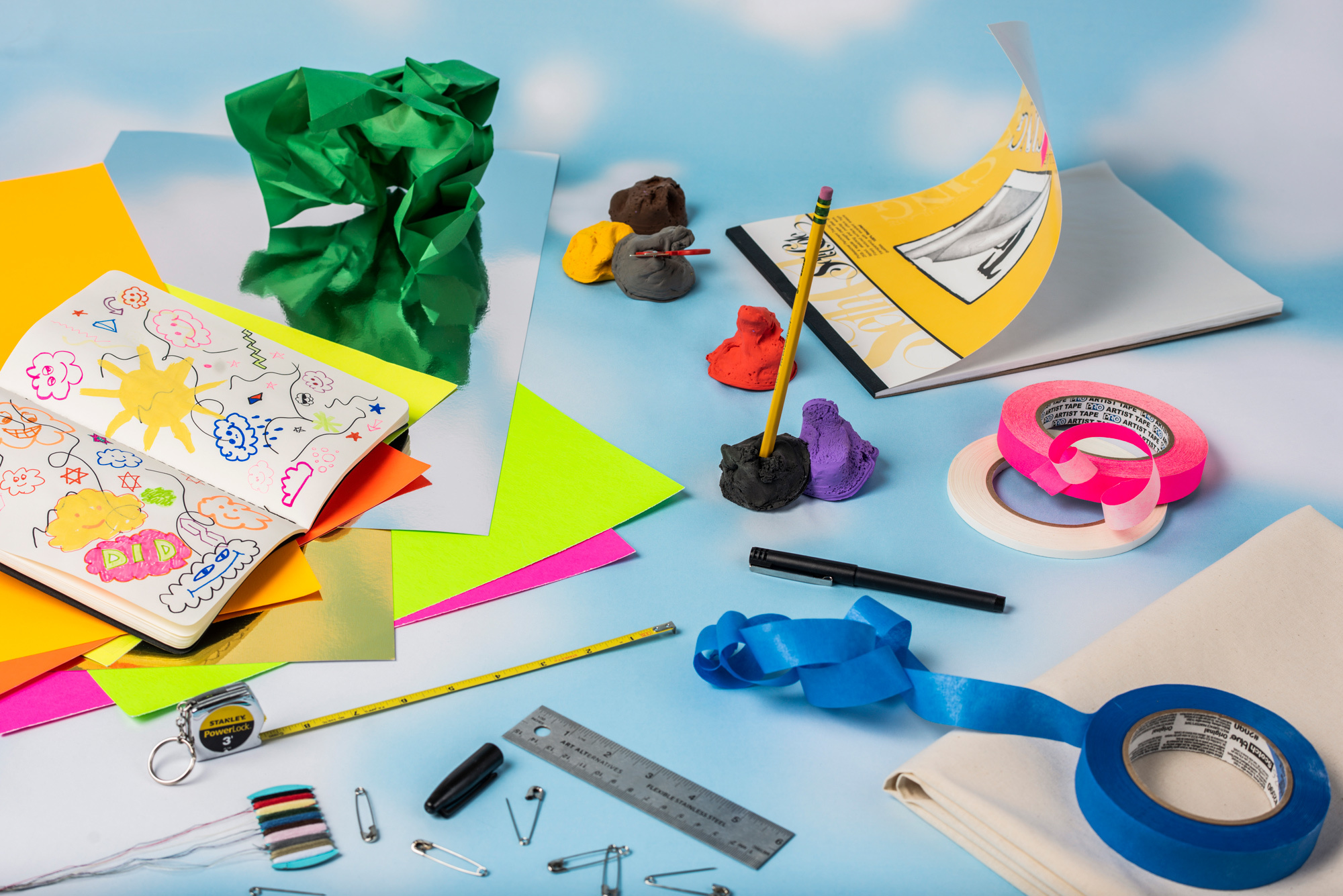 Final Exhibition
Design Immersion Days culminates in a public exhibition showcasing the work completed during the four-week program where students present their projects to a panel comprised of some of the top architects, critics, and theorists in Los Angeles.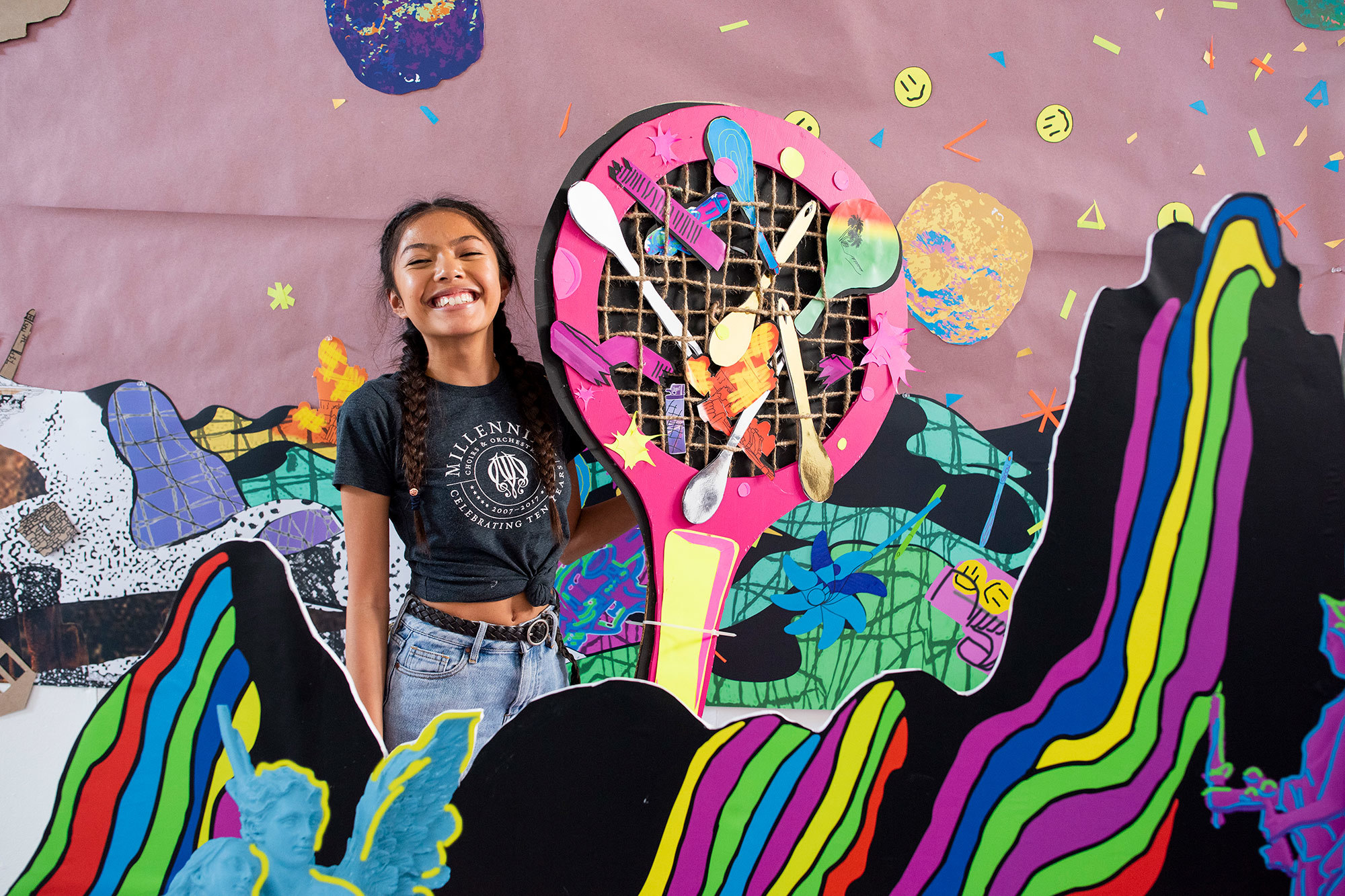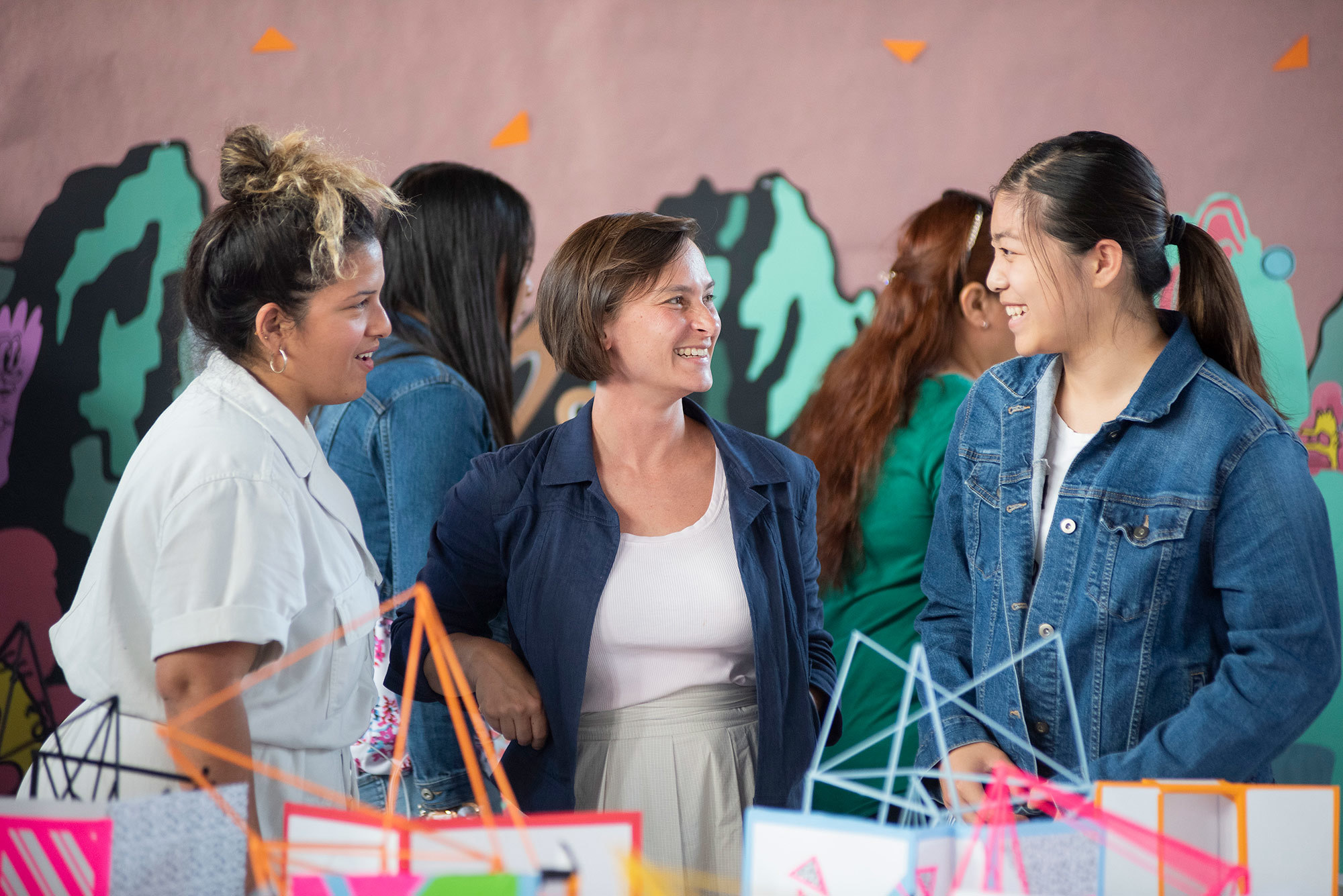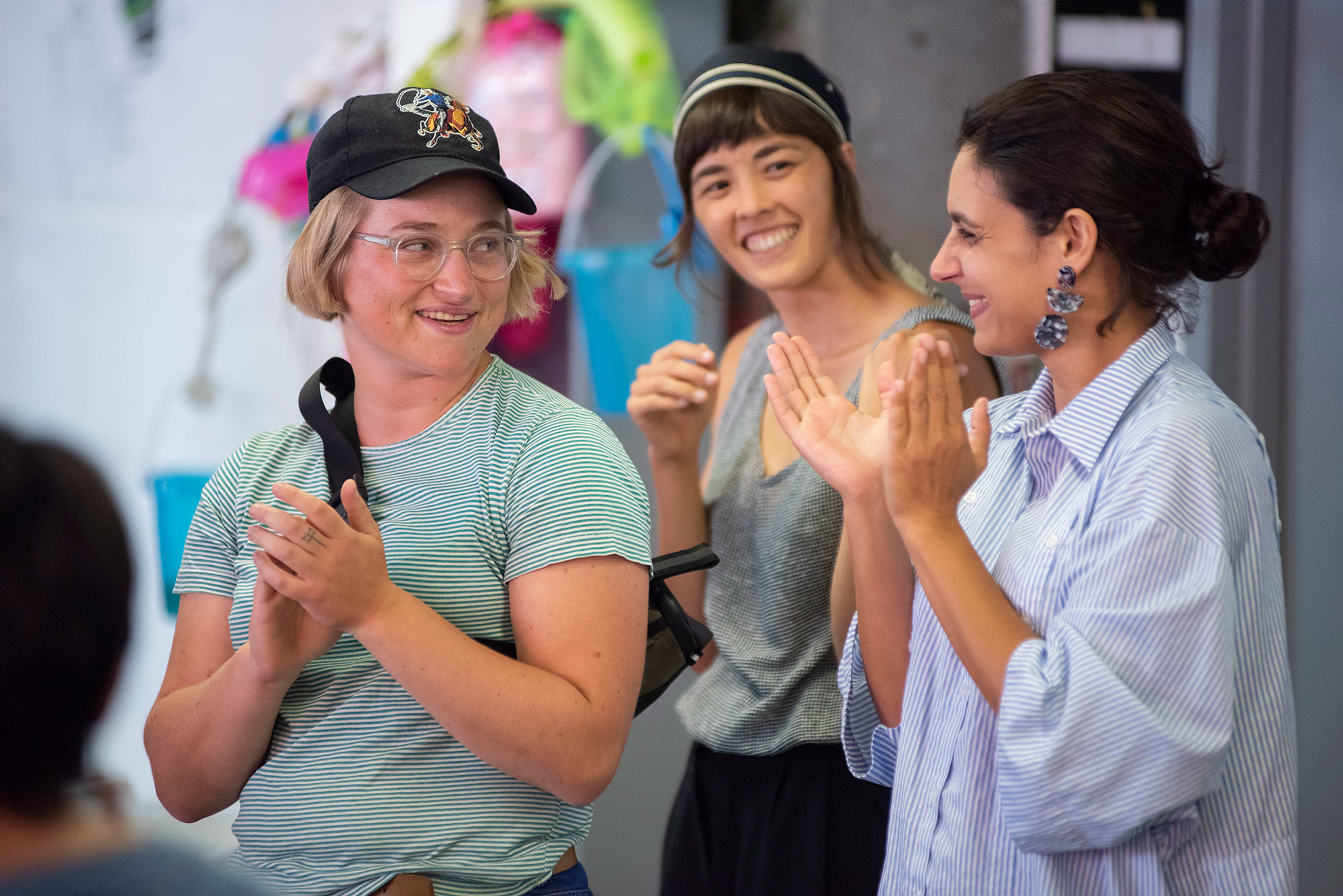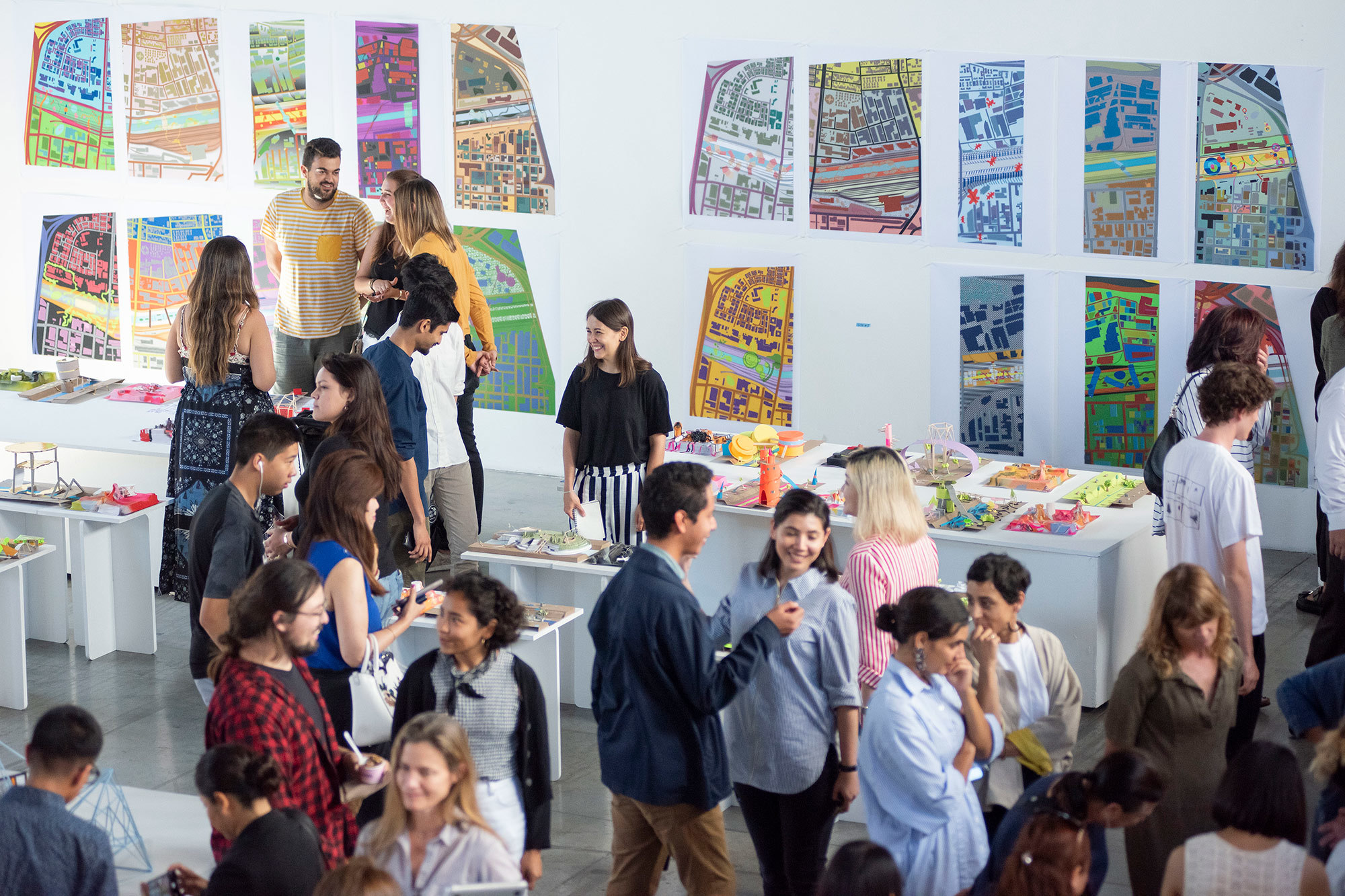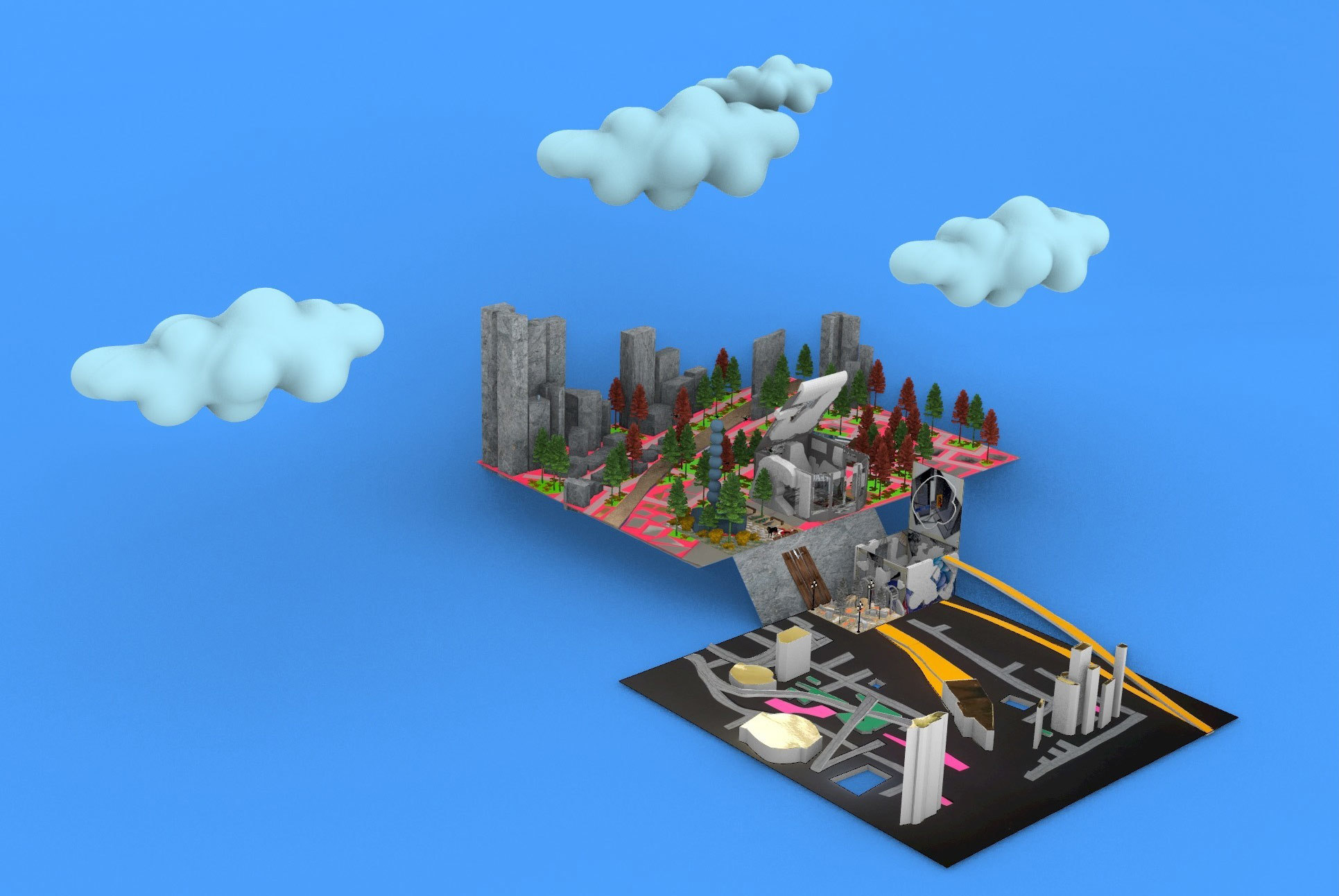 Design Immersion Days is generously supported US Bank Foundation, Goodwin Family Memorial Trust, and the City of Los Angeles Department of Cultural Affairs.