Design Immersion Days (DID) is an immersive four-week summer program that introduces high school students to design and architecture. It is intended to inspire curiosity about the world of design, introduce basic design knowledge and critical thinking skills, and familiarize students with the expansive architecture and design culture of Los Angeles.
Students get to know the city's visual, structural, and cultural context through the lens of those most deeply engaged with shaping the cityscape: prominent architects who call Los Angeles their home.

Students and teachers enjoy collegial interactions in the studio, in the field on day trips, and in one-on-one mentoring. Students also have private tours of museums, design firms, and galleries. By the end of the course they will have a clear idea of what college-level architectural study is like.

Students are exposed to examples of design and modes of production at all scales, from sophisticated 3D modeling techniques to hand-modeling. In the classroom and in the city they explore ways of seeing, thinking, and doing that are essential for anyone interested in pursuing a career in architecture or design.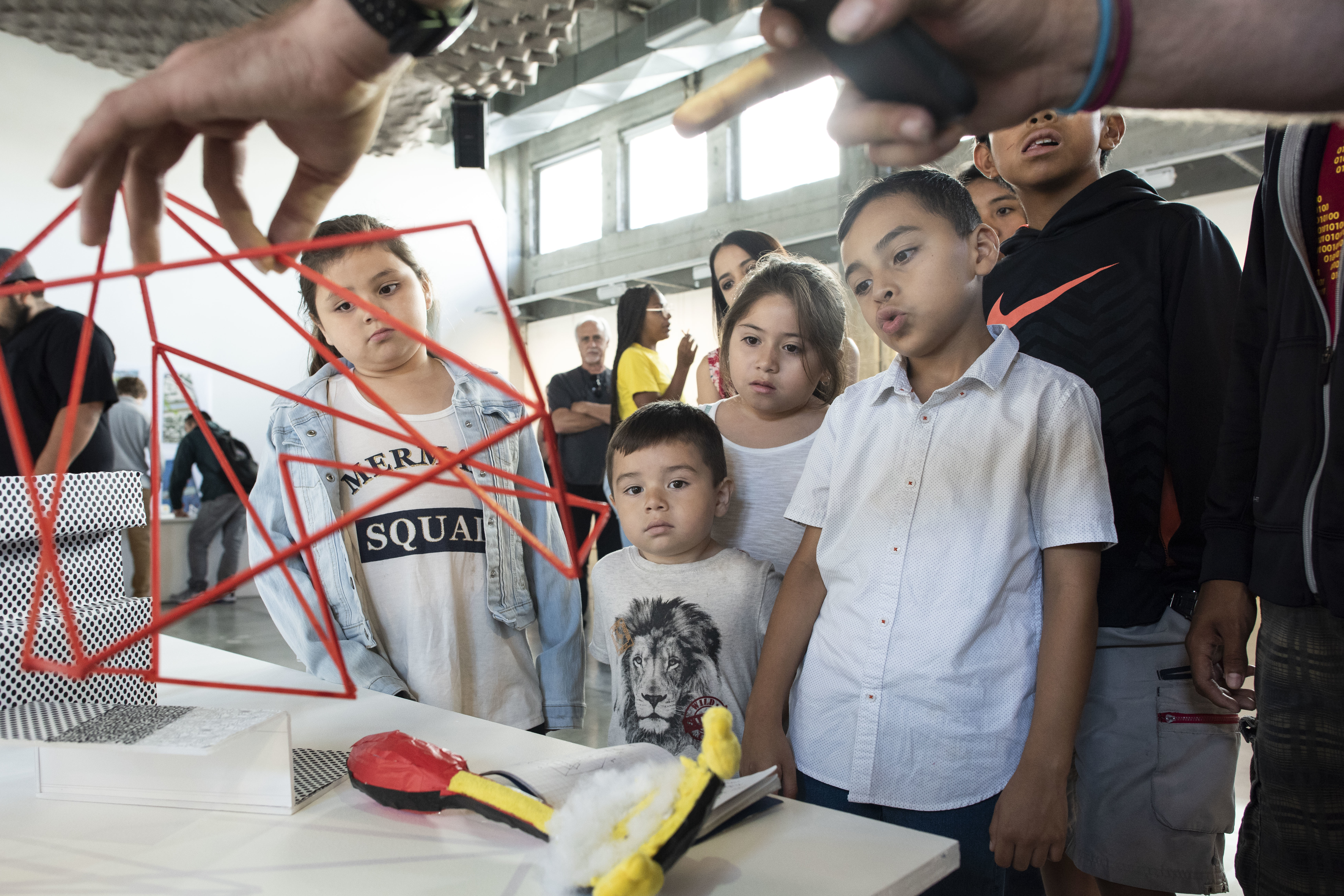 Students learn about a range of basic skills essential to exploring, discovering, and describing design work: freehand sketching, mechanical drafting, computer drawing, physical model making, and computer-based 3D modeling, as well as processes that enable fluid movement between the physical and the virtual realms.

Curriculum:
Visual Studies: Introduces students to a range of basic skills essential to exploring, discovering, and describing design work.
Design Lab: Students work through assigned projects and discuss them one-on-one with SCI-Arc faculty, and present their work to juries of faculty and peers in discussion-based groups.
Portfolio Building: The program includes a one-day comprehensive portfolio workshop.
Skill sets acquired:
Seeing: Freehand sketching, photography
Thinking: Critical/analytical thinking, nonlinear thinking, problem solving, verbal presentation
Doing (by hand and computer): Design drawing, design modeling, graphic presentation, portfolio layout and design