Applied Studies
Applied Studies focuses on cutting-edge methods of building design, documentation, and delivery to link aesthetic impulses to contemporary building technologies.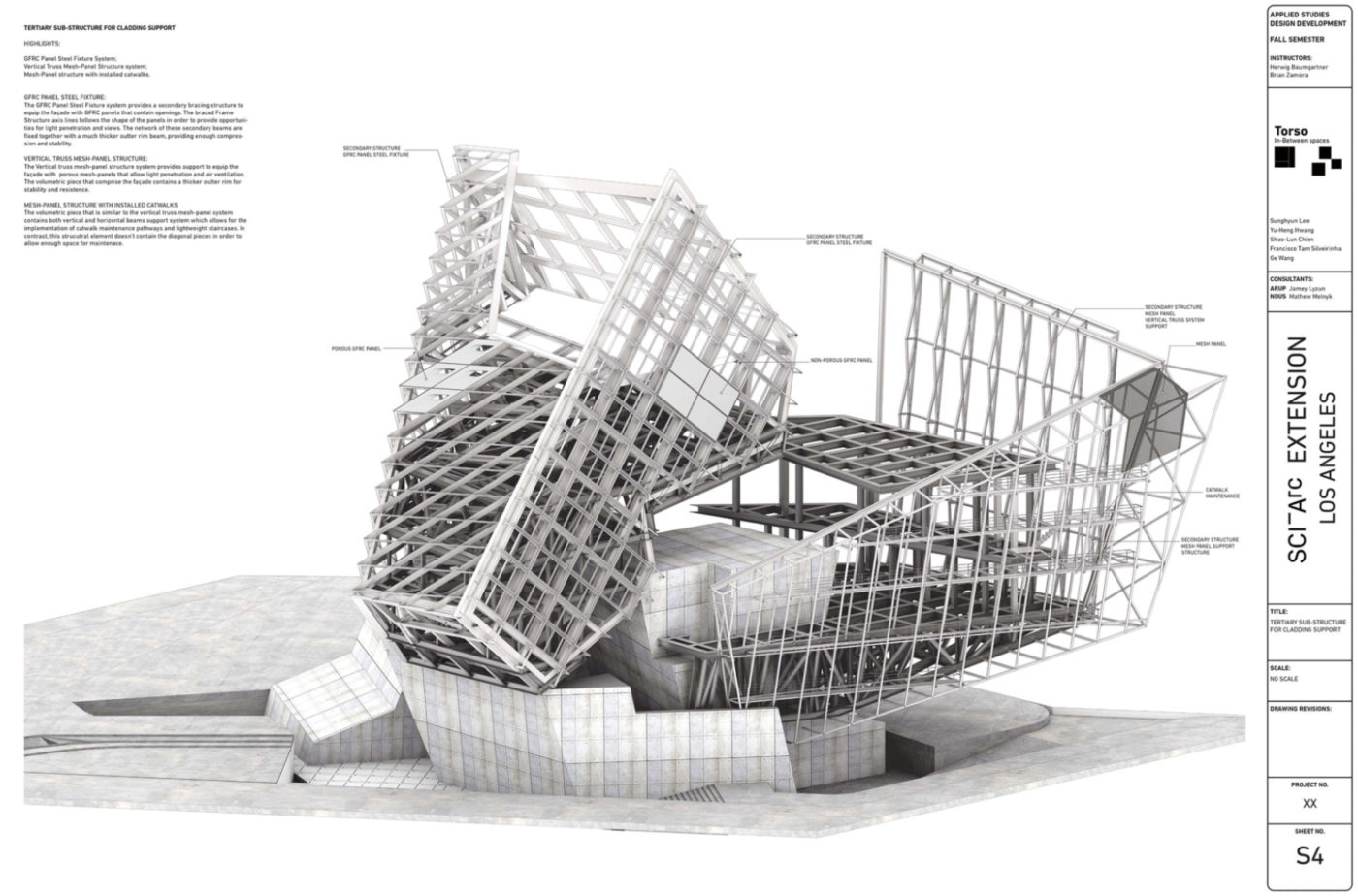 Heading title

Understanding the Built Environment

Applied Studies at SCI-Arc tasks students with investigating how the world is constructed and what constitutes an environment, as well as speculating about the ways in which the architecture of the next century might respond to global change.

Foundation courses cover topics such as building methodology, structural analysis, material development and tectonics, acoustics, lighting, and environmental systems. Advanced courses explore the design consequences of the continued material and technical development of architectural proposals in the built world.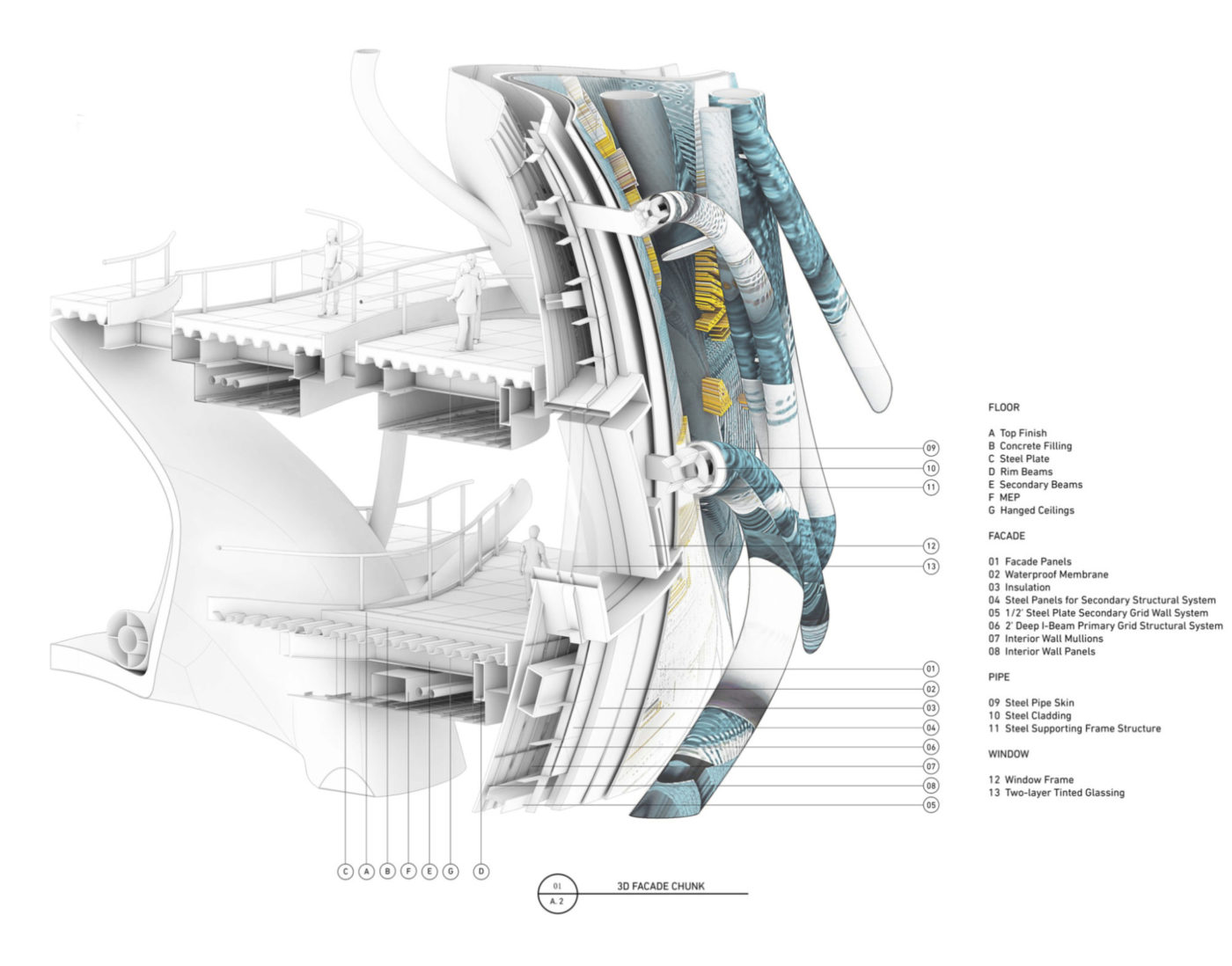 Heading title

Learning from Leading Practitioners

Applied Studies faculty have played leading roles in the design and construction of iconic buildings including the Walt Disney Concert Hall, Caltrans building, and BMW Welt, among others, during their tenures at global architectural firms such as Gehry Partners, Morphosis, and Coop Himmelblau.

Intensive Applied Studies workshops enlist top engineers, technologists, and architects from some of Los Angeles's most innovative architecture and engineering offices to teach students to critically engage construction techniques and interpret their spatial and social consequences.

Throughout the Applied Studies curriculum, engineers from notable firms such as Arup and Buro Hapold provide students with one-on-one project consultation, simulating a professional environment and demonstrating the symbiotic relationship between pedagogy and practice.

Previous guest lecturers in Applied Studies have included Transsolar climate engineer Christiane Sauer, Mark Fahlbusch of structural engineering firm Bollinger Grohmann, and architect and roboticist Gilles Retsin.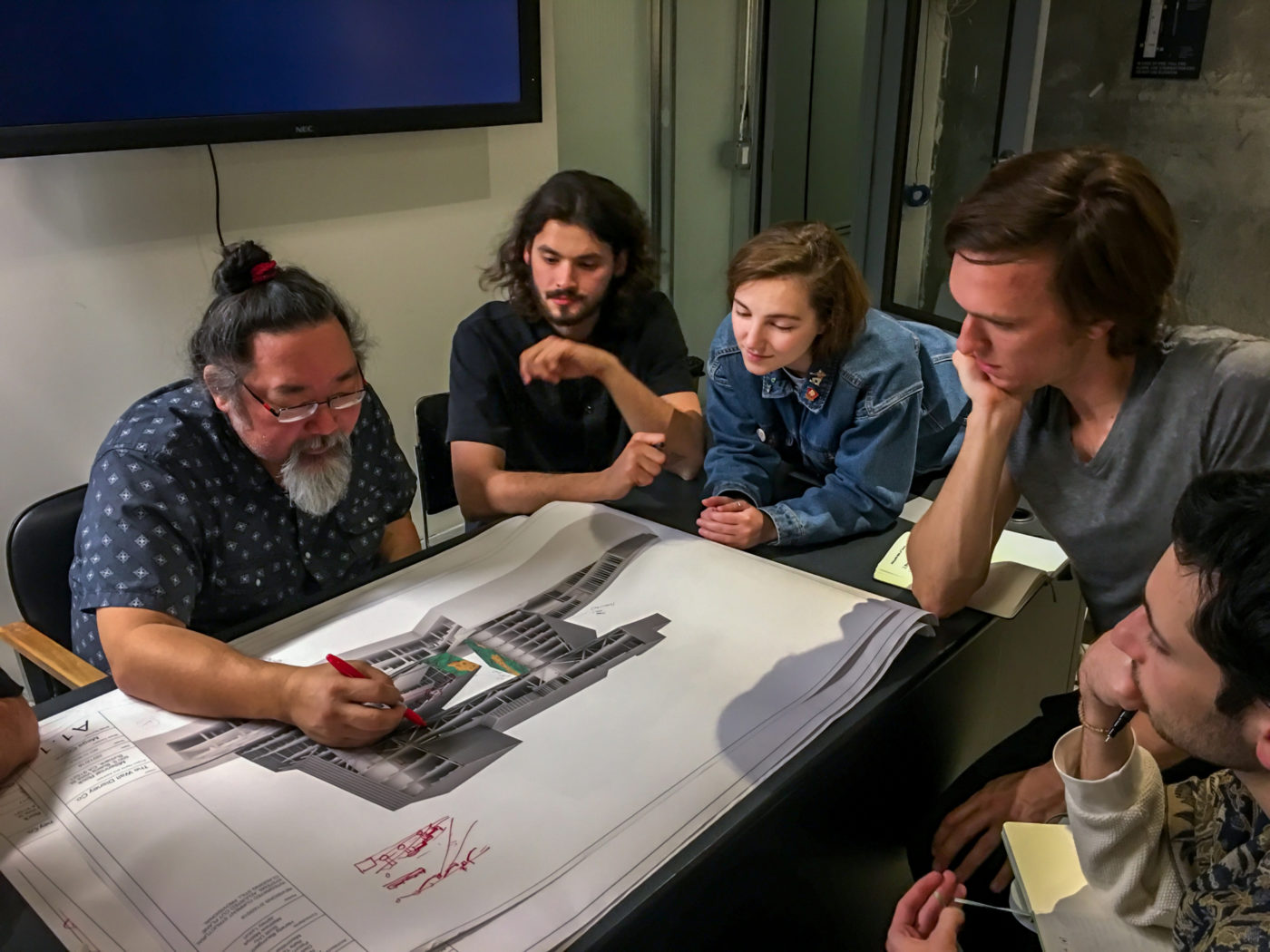 Heading title

Engaging the Practice of Building

Elective courses in Applied Studies offer students the opportunity to further research and experiment with the specialized and emergent technologies currently redefining the conventions of architecture as a discipline and practice.

Recent elective courses have explored information modeling, parametric design, generative structures, composite tectonics, material research and development, complex assemblies, energy design, biomimicry, and robotic fabrication.