Tim Disney Announces $1M Pledge for Equity + Inclusion Scholarships
SCI-Arc is proud to announce that former trustee Tim Disney has pledged $1 million to fund Equity and Inclusion scholarships at the school, beginning in 2023. The Equity + Inclusion Scholarship and Mentorship program is a core component of SCI-Arc's ongoing efforts to advance diversity, equity, and inclusion in the architectural field. The E+I Scholarship and Mentorship program, launched in 2021, awards full-tuition scholarships to students from underrepresented communities and pairs them with faculty mentors for co-curricular support. Now in its second year, with a cohort of 16 E+I scholars, the program continues to grow with new recipients joining the continuing students each fall. Disney's support is critical to sustaining the program's growth.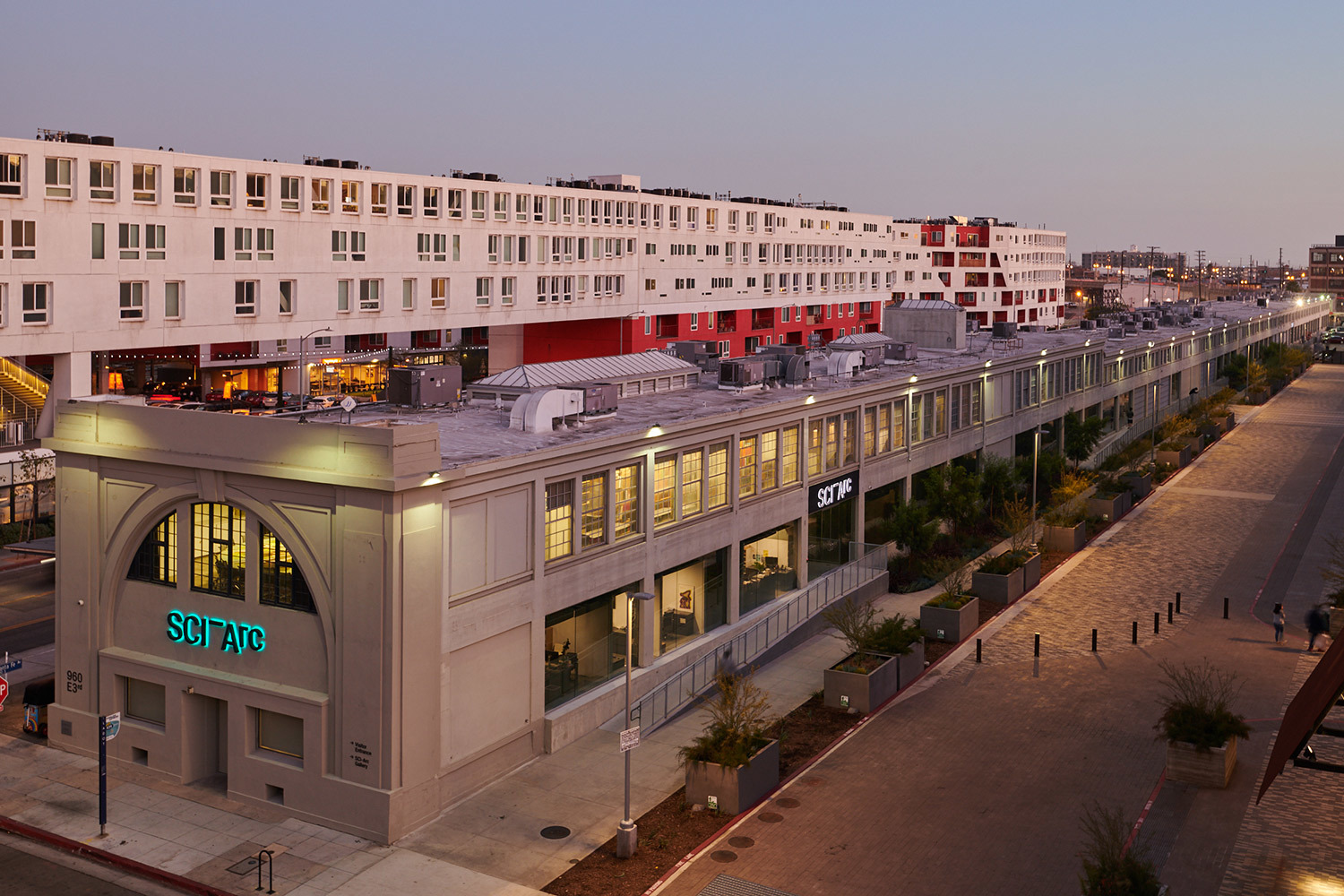 Disney expresses his enthusiasm about buttressing SCI-Arc's DEI goals, explaining, "I am very grateful to be able to support this work, and very proud that SCI-Arc has made equity and inclusion scholarships a top priority."

School-wide, SCI-Arc's expanding commitment to DEI can be seen through numerous initiatives and programs. The school's first Director of Diversity, Equity, and Inclusion, appointed in 2021, is working to fulfill a five-year strategic plan, which augments not only E+I scholarships, but other initiatives and strategic partnerships with organizations like SoCal NOMA.

In addition to the expansion of E+I scholarships, DEI achievements over the past two and a half years have included meaningful steps toward goals stated in SCI-Arc's Structural Actions to Promote Access, Inclusion, and Equity in Architecture released in 2020, such as the appointment of a Community Engagement Coordinator, as well as the overall broadening of representation within the Liberal Arts curricula, hiring of new full-time faculty, expansion of voices in public programs, and the diversification of the Kappe Library collection.

"As a school of architectural thinking, and an important player in the civic life of Southern California, SCI-Arc has a responsibility to ensure that the broadest possible array of voices is represented among future generations of architects," shares Disney. "It is an honor to partner with this unique institution to help realize this beautiful vision."

SCI-Arc Director Hernán Díaz Alonso echoes Disney's enthusiasm: "This pledge signifies both a recognition of the work SCI-Arc has done thus far to increase representation and belonging in our community, as well as an acknowledgement that we have more work to do in that area, to support for further growth.

"We are pleased and proud to be recipients of such a generous gift that will benefit generations of SCI-Arc students for years to come."